---
HIGHLIGHT
[Use in Combination] – Cubilux Microphone Windscreen Set combines a foam cover and a furry cover and allows you to use them in combination to acquire high-quality sound in any environment.

[Soft and Dense Foam Cover] – The thick, high-density foam cover helps improve recording quality by blocking plosives and reducing unwanted noises.

[Furry Windscreen with Drawstring] – The acoustically transparent dead cat is extendable from 1.25 inches to 2.5 inches in diameter, so as to surround the foam cover for better wind noise resistance.

[Perfect Fit] – Perfect fit for Rode NT1-A, and is compatible with other 2.5-inch diameter round microphones.

[Compact Size] – Foam Cover: 3.5 in x 3 in x 3 in; Dead Cat: 3.75 in x 4 in x 4 in.
Cubilux Foam Cover & Furry Windscreen Pack for NT1A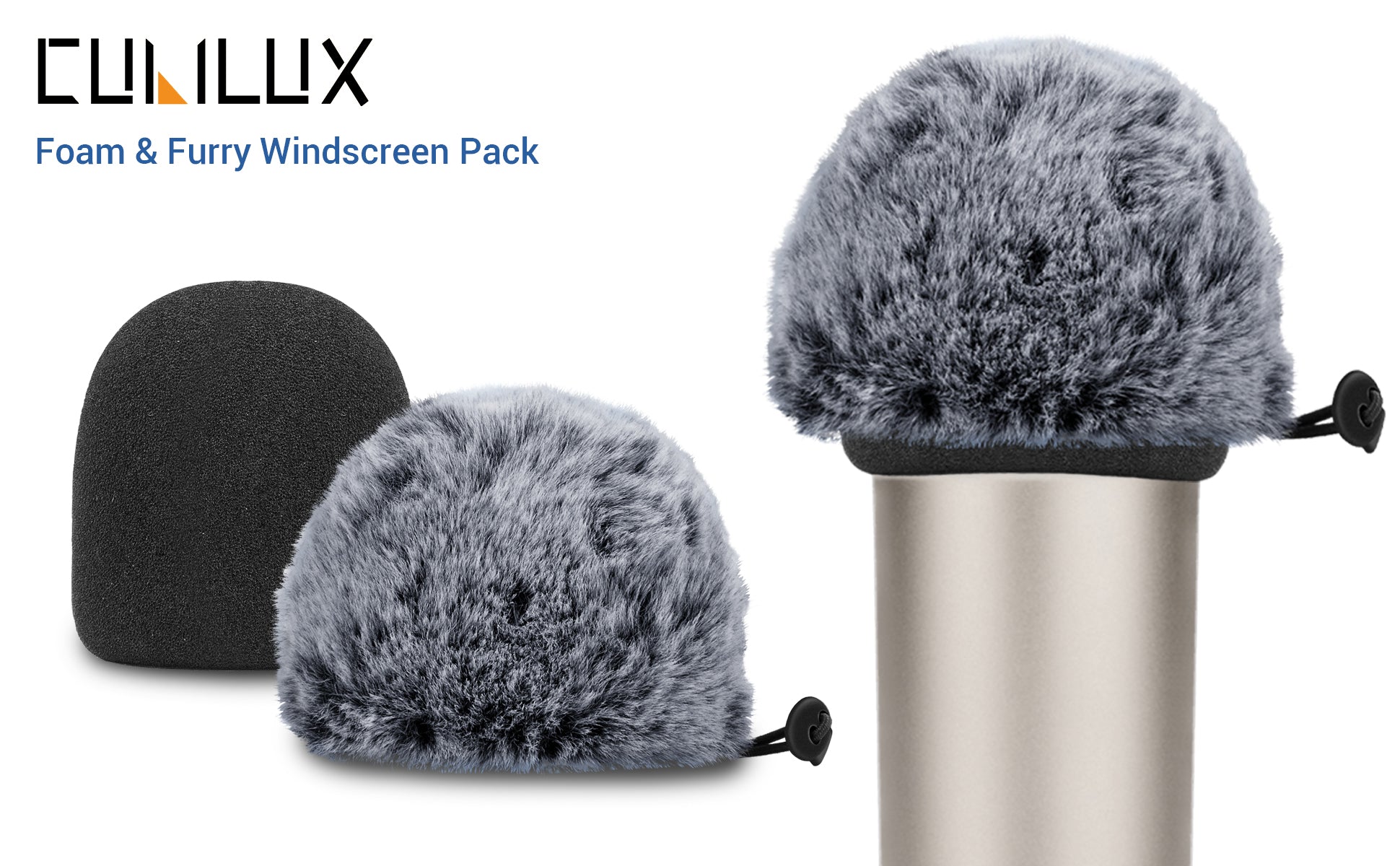 Cubilux MIC Cover Pack for NT1-A includes a foam cover and an artificial fur dead cat and allows you to use both windscreens in combination (Foam cover inside surrounded by the dead cat) for better sound quality and enhanced wind noise resistance.
High-density foam cover

Acoustically transparent artificial furry cover with adjustable seal

Available for use in combination

Universal compatibility

Protection from dust and moisture

Easy to install and remove