---
HIGHLIGHT
Windscreen Set combines a foam cover and a furry cover

high-density foam cover

Acoustically transparent dead cat

Protects your microphone from wind noise and plosives

Enhances the sound quality and clarity of your recordings

Fits snugly and securely over the microphone head

Easy to install and remove

 Compatible with Bule Yeti, Bule Yeti X, Bule Yeti Nano, Bule Yeti Pro, and other 2.5-inch diameter round shape microphones

 Foam Cover:1.76in x 1.63 in x 1.26in; Dead Cat: 2.5 in x 2.6 in x 1.02in
Cubilux Foam Cover & Furry Windscreen Pack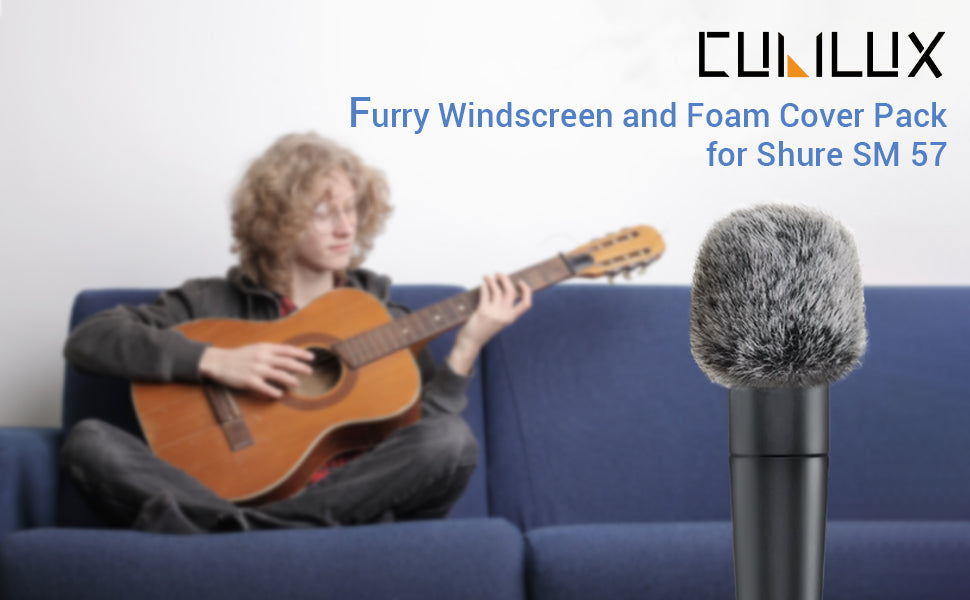 Cubilux MIC Cover Pack Compatible with Shure SM57 Microphone includes a foam cover and an artificial fur dead cat. The dead cat and the foam cover can be used in combination (Foam cover inside surrounded by dead cat) for better sound quality and enhanced wind noise resistance.
High-density foam cover

Acoustically transparent artificial furry cover with adjustable seal

Available for use in combination

Universal compatibility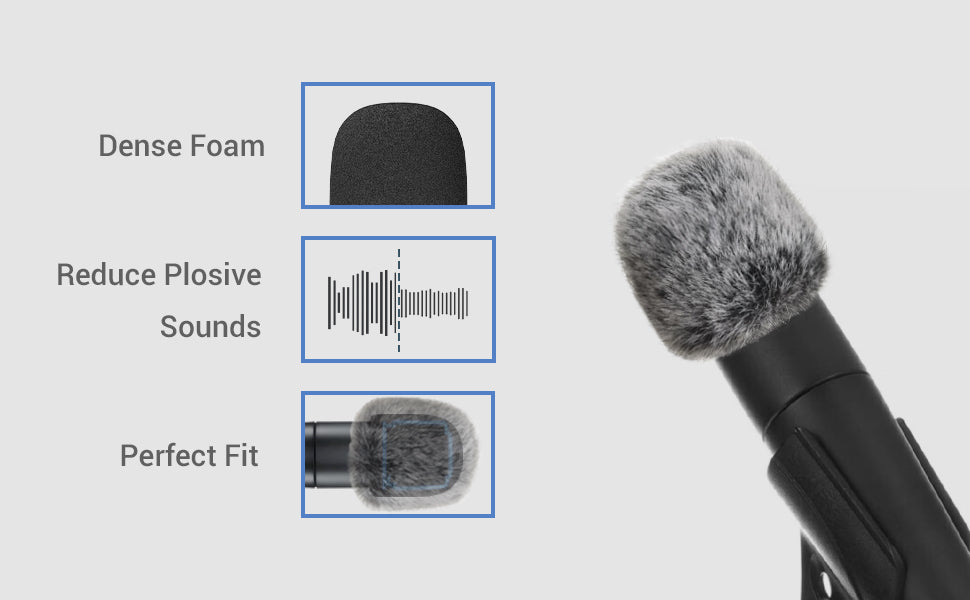 If you are looking for a way to improve the sound quality of your Shure SM57 microphone, you might want to consider getting a foam cover and a furry windscreen pack. These accessories can help reduce unwanted noise and interference from wind, breath, and plosives, making your recordings clearer and more professional.