---
HIGHLIGHT
【Optical Signal Recorder】 Cubilux USB SPDIF Receiver allows you to effortlessly transmit the optical audio signal to a laptop or computer for recording, monitoring, or streaming. Please note that this adapter does NOT support playing music from USB devices.

【For STEREO Recording ONLY】 Please note that this USB C Toslink Input Adapter is ONLY for recording stereo audio signals. If the input stream is 5.1 or 7.1 surround sound, then the adapter will only capture CLIPPING NOISE.

【Crystal Clean Hi-Res Sound】The USB SPDIF Line-In Dongle is able to capture high resolution sound at 96KHz/16-bit, 48KHz/16-bit, 44.1KHz/16-bit with great clarity and rich audio details.

【The difference of TX&RX】Transmitter: Transmit audio from PC to AMP;Receive:Transmit audio from AMP to PC

【Configurate the Correct Sampling Rate】 No driver is required; Simply plug in the converter and select the same sampling rate as that of the source to start recording. If the recording is distorted, please double-check check the sampling rates of the sink and source are the same, and 44.1KHz is highly recommended for the first try.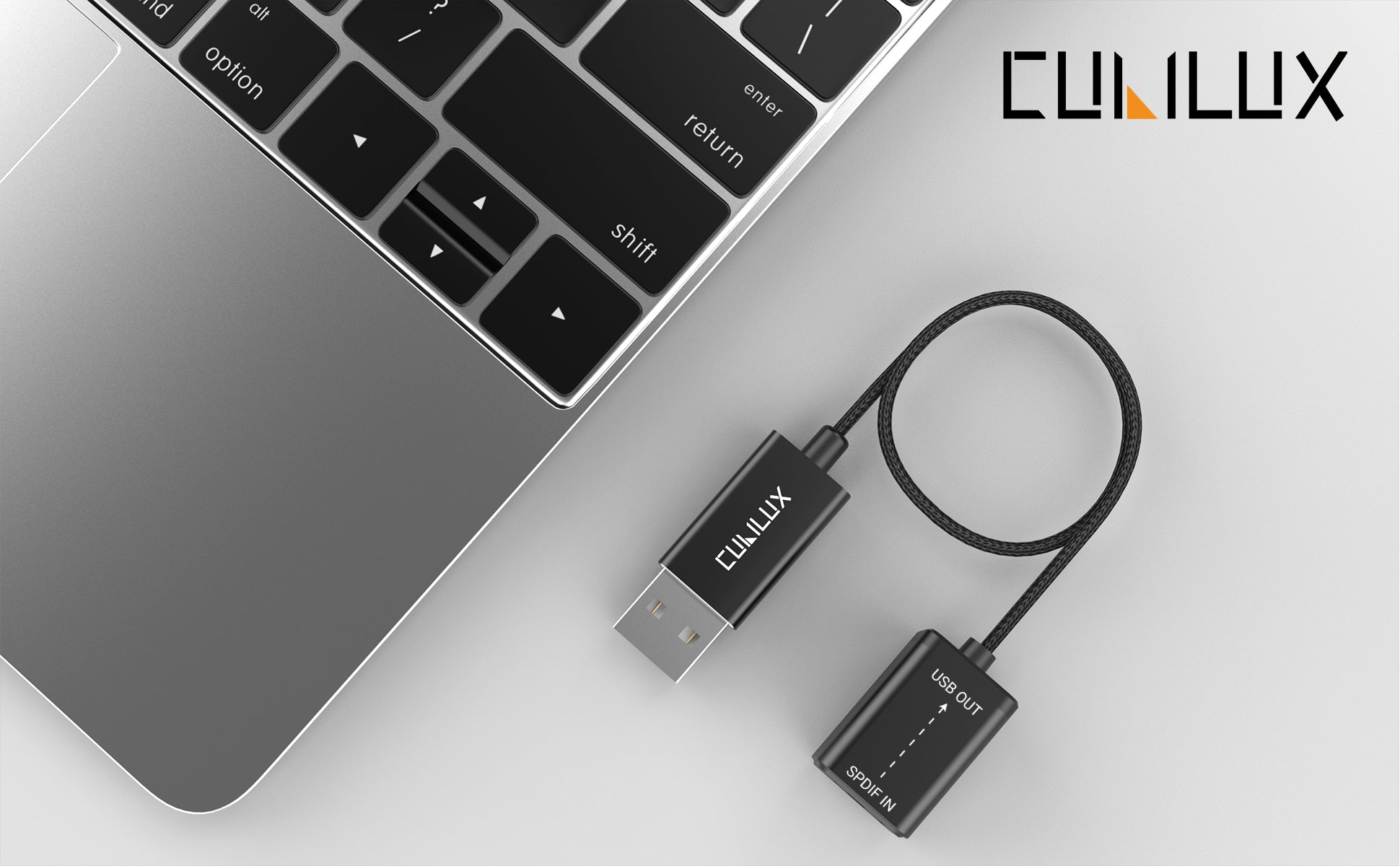 Cubilux USB SPDIF Receiver
Cubilux USB A Optical Line-In Adapter enable you to easily capture stereo optical audio signal with USB A computer, for example, streaming audio from gaming console to PC so you could hear audio from both devices using the same headphones/speakers.

A USB A SPDIF input adapter is a device that allows you to connect a digital audio source, such as a CD player or a computer, to a USB port on your computer or audio equipment.

Studio Grade Recording up to 96 KHz/16-bit

Aluminum Alloy Case with Sturdy Braided Cable for Durability

Eliminate Ground Noise and Signal Interference

Compact Size

Aluminum Alloy Case with Sturdy Braided Cable for DurabilityEliminate Ground Noise and Signal Interference Compact Size
How to Use?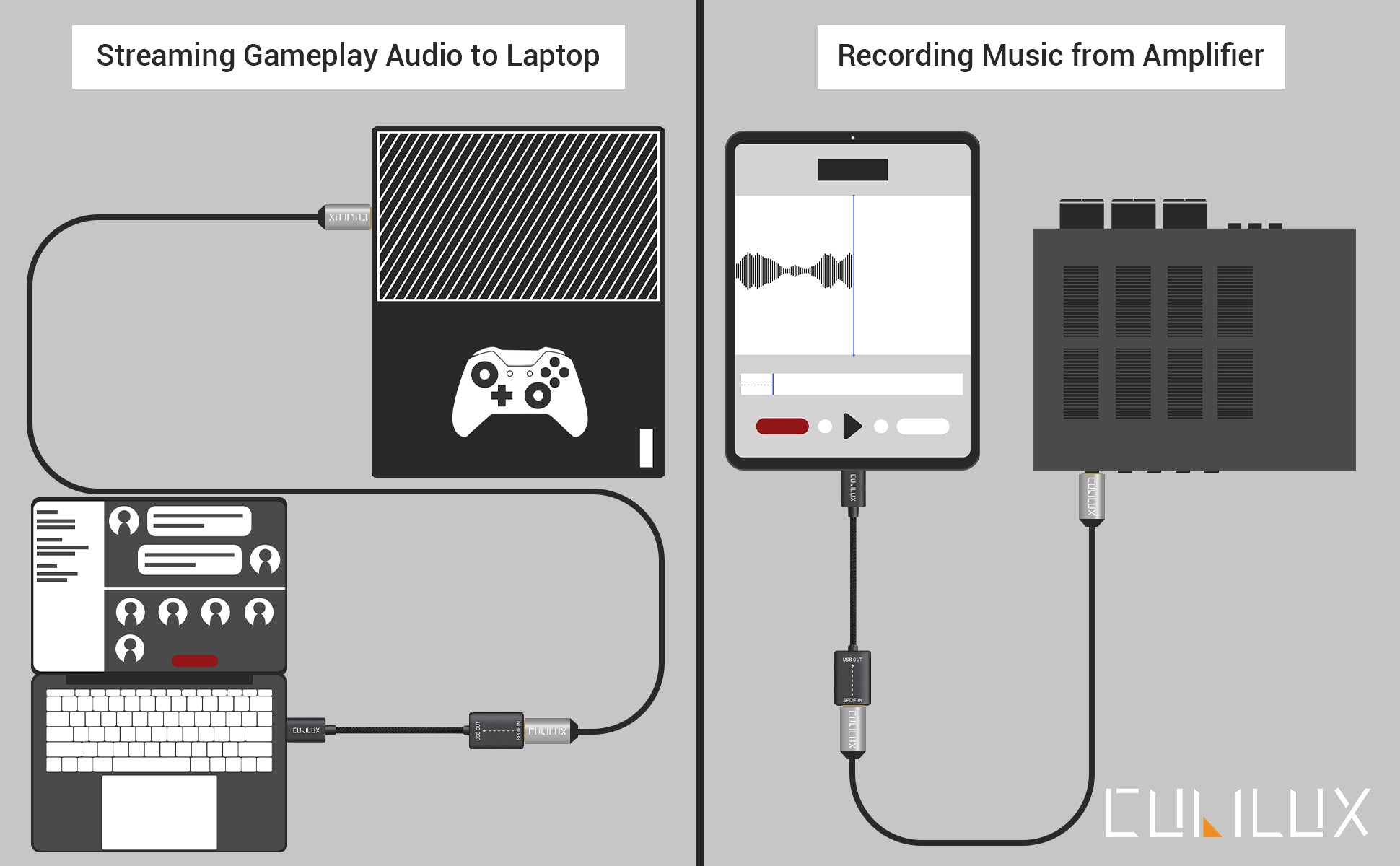 Important Note

This Optical Receiver Adapter only supports STEREO sound, NOT for 7.1 or 5.1 surround sound.
Hi-Res Stereo Sound Input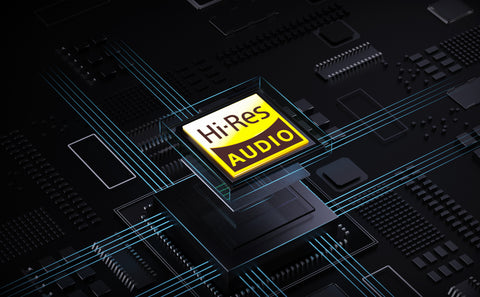 Support 44.1KHz/16-bit, 48KHz/16-bit, 96KHz/16-bit stereo audio stream with crystal clean clarity.

Ideal for Recording and Streaming Optical Audio Signal.
Wide Compatibility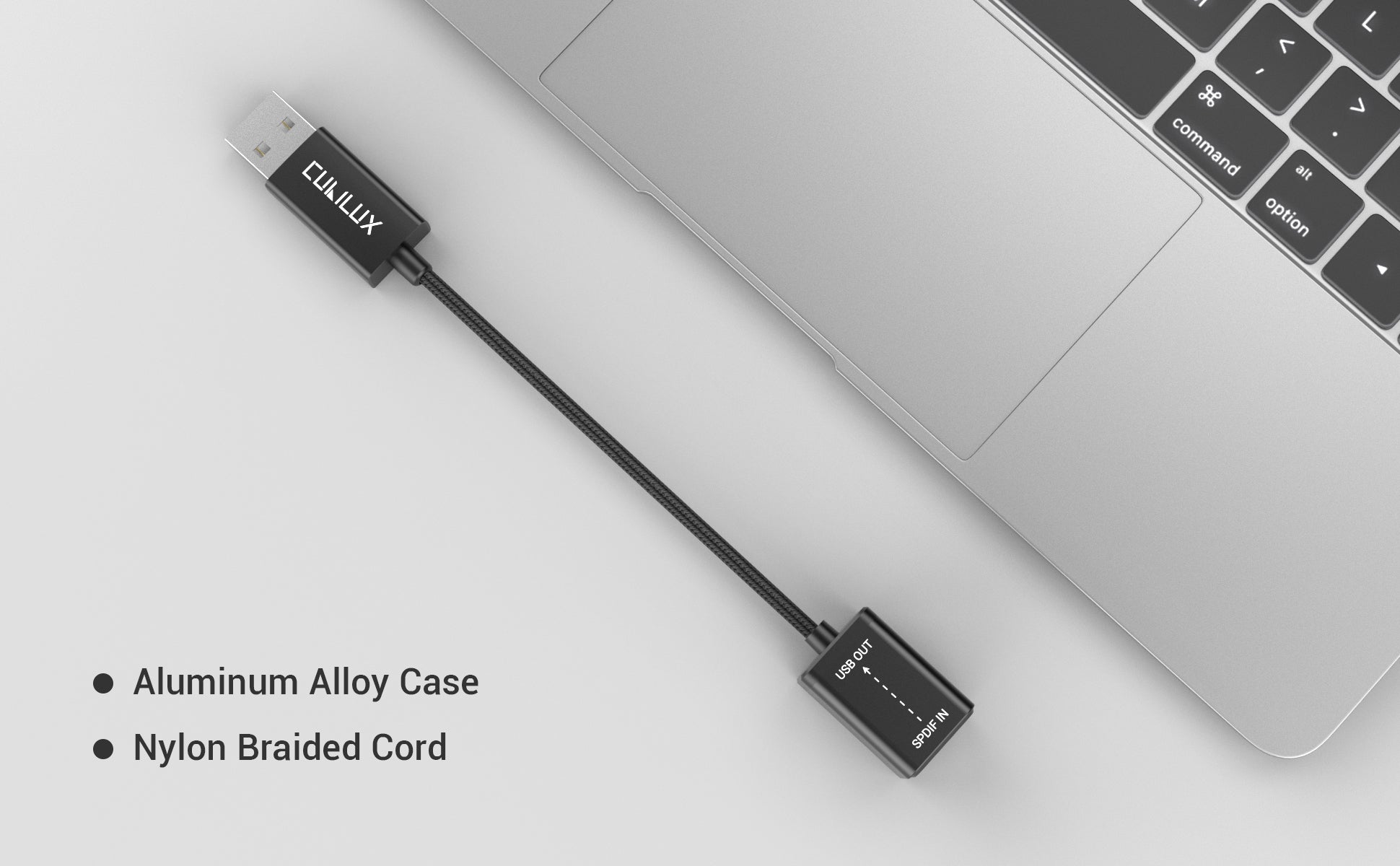 Suitable for most USB C PC, computers, laptops, Compatible with Windows, MacOS and Linux computers, laptops with USB 3.2/3.1/3.0/2.0/1.0 port.