---
HIGHLIGHT
3.5 mm Male to Male Audio Cable lets you connect your headphones to your cellphone, tablet, laptop, PC, music player with standard 1/8 inches jack. Ideal for replacing defective cable or as a backup for original cable

 Made with 24K gold-plated connector and oxygen free copper wire, minimizing signal transmission loss and maximizing the intensity to high-resolution sound

Support Phone Call & Remote Control

Compatible with Android, iOS, iPad OS, Mac OS and Windows

Built with full Aluminum housing and sturdy cable with Kevlar fiber inside for lasting quality. It's provided 12-month warranty with hassle-free refund or a free replacement offered by Cubilux
Cubilux 3.5mm Headphone Cable
Connect your headphones to your phone, tablet, MP3 or any device that has a 3.5mm jack. Ideal for replacing defective cable or as a backup for original cable.
Right angle plug

Gold-plated connector and OFC wire for no loss and no delay audio transmission

Aluminum alloy housing and braided cable for durability

Slim and flexible cable for easy storage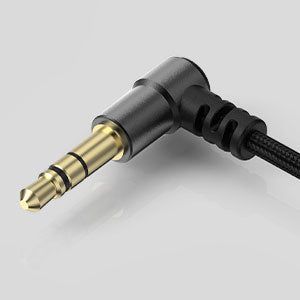 Gold-plated Connector
Increase electrical conductivity and improve audio signal transmission.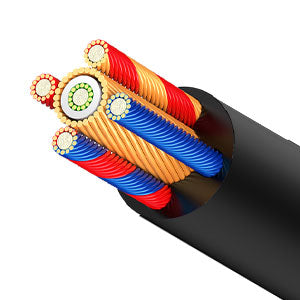 Minimize signal loss and maximize the intensity of the music.
One-Hand Operation
In-line button control & microphone puts control of your devices at your fingertips and allows hands-free talking.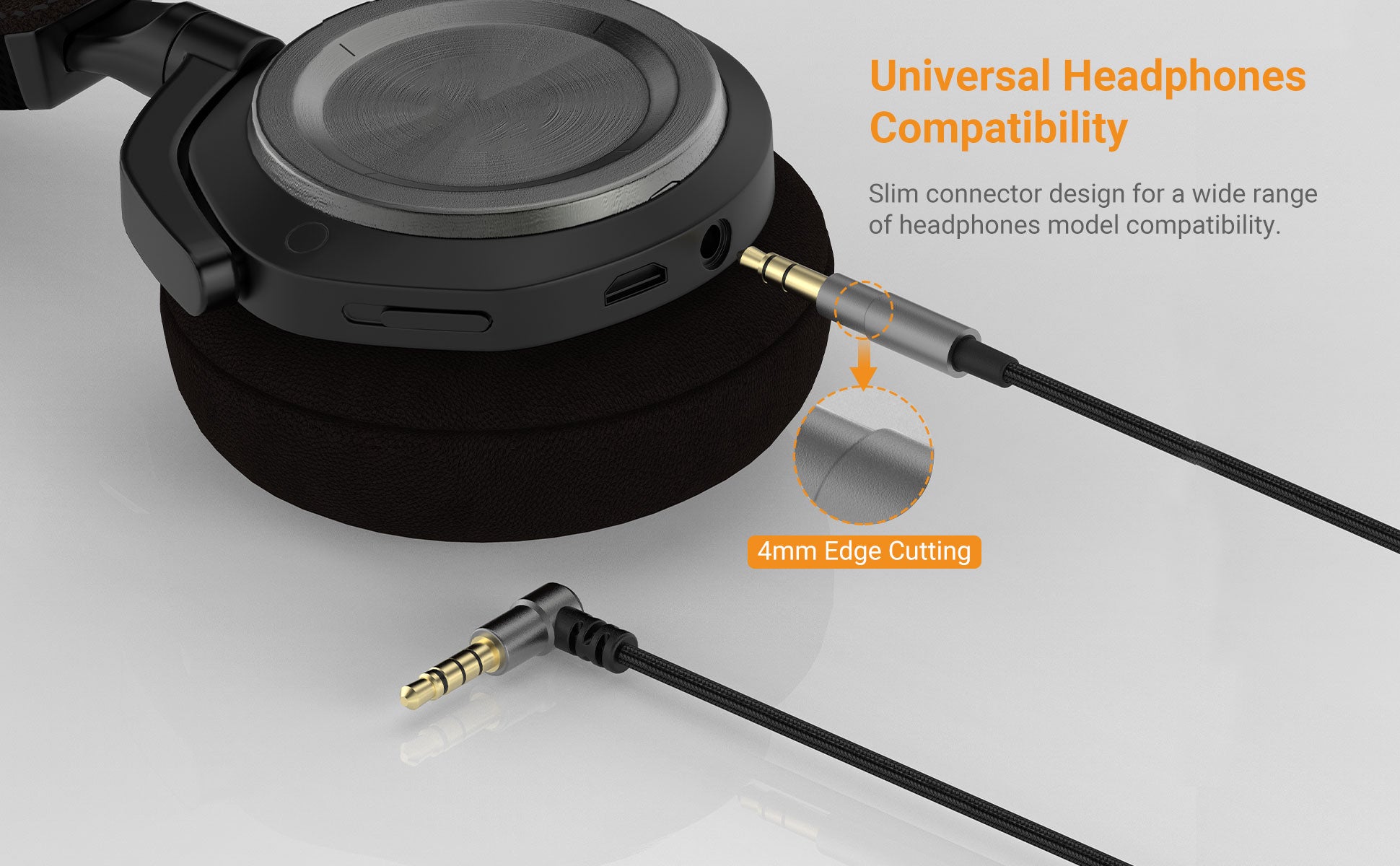 Compatible with
Sony WH-

1000XM5・WH-1000XM4・WH-1000XM3・WH-1000XM2・WH-XB910N・WH-XB900N・WH-XB700・WH-CH910N・WH-CH710N・WH-CH700N・WH-H900N・MDR-XB950B1・MDR-XB950BT・MDR-XB950N1・MDR-1000X・MDR-100AAP・MDR-10R・MDR-10RNC・MDR-1A・MDR-1AM2・MDR-ZX770BN
Skullcandy

 

Aviator・Cassette ・Crusher・Crusher ANC・Crusher Wireless・Grind Wireless・Grind ・Hesh 2・Hesh 2 Wireless・Hesh 3 Wireless・Navigator・Venue
Beats

 

Executive・Mixr・Pro・Solo 2・Solo 2 Wireless・Solo 3 Wireless・Solo HD・Studio・Studio Wireless・Studio3 Wireless

Bang & Olufsen Beoplay

 

H2・H4・H4 2nd・H6・H7・H8・H8i・H9・H9 3rd・H95・H9i

Audio Technica

 

ANC29・ANC500BT・ANC50Is・ANC7B・ANC9・M50xBT・SR50・SR50BT・WS660BT・WS990BT
AKG

 

K371-BT・AKG K361-BT
and more...