---
HIGHLIGHT

Headphone amplifier with independent volume control has 4 outputs to support up to 4 headphones

Excellent interference isolation and provides a lossless audio signal without distortion or static

Power up to 4 pairs of headphones with individual volume control

Sturdy metal construction headphone mixer with tight connections and smooth operating knob

USB C 5V DC power supply
Cubilux HA-K4 Mini Headphone Amplifier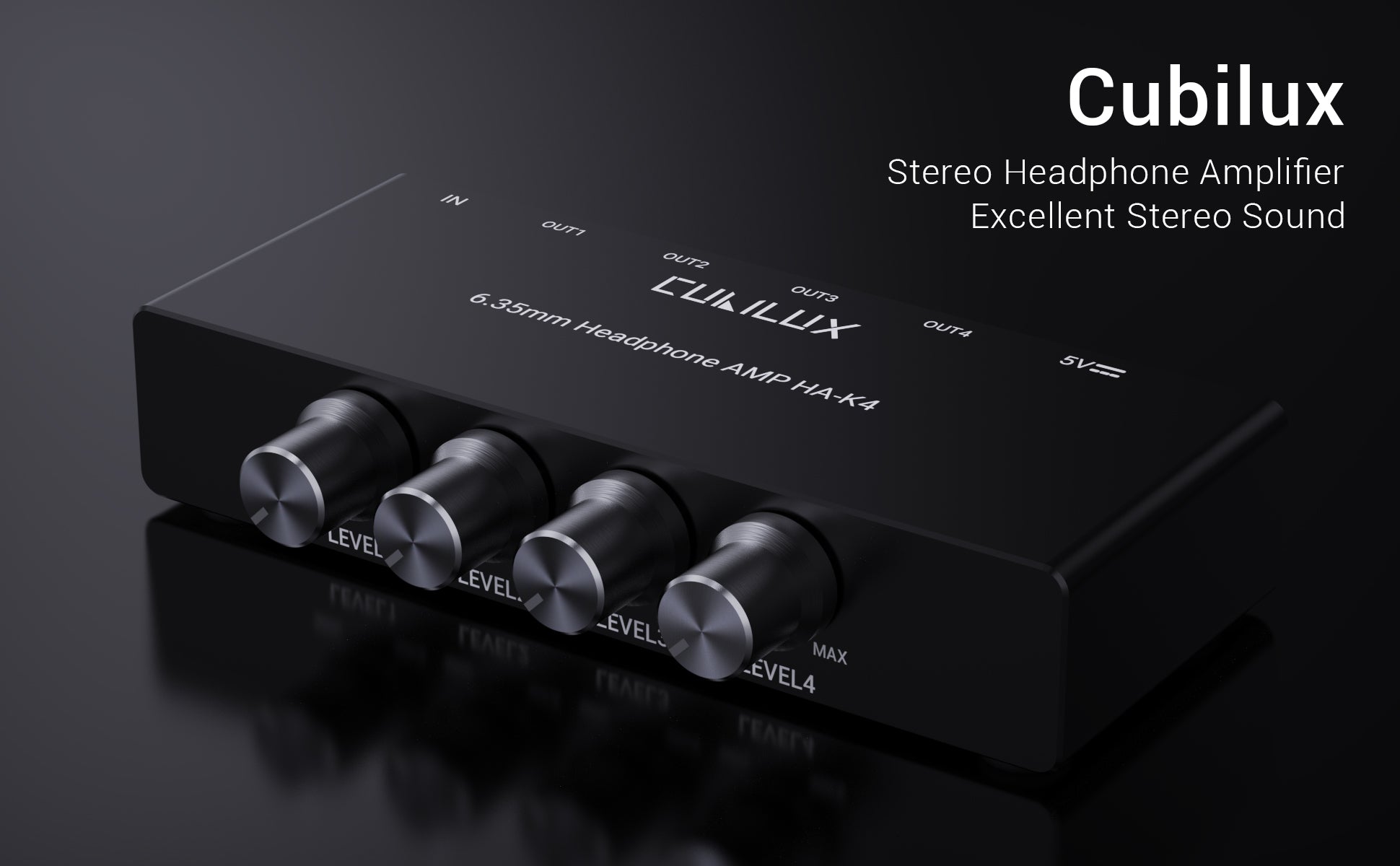 Ultra-compact headphone amplifier system for studio and stage applications

4 independent stereo amplifier volume control

Highest audio quality with virtually all types of headphones even at maximum volume
Please Note:
The headphone amplifier does NOT support microphone input.

The headphone amplifier is NOT Bi-directional and CANNOT be used as mixer.

The separate volume control design can meet the volume requirements of different people.
Built-In HiFi AMP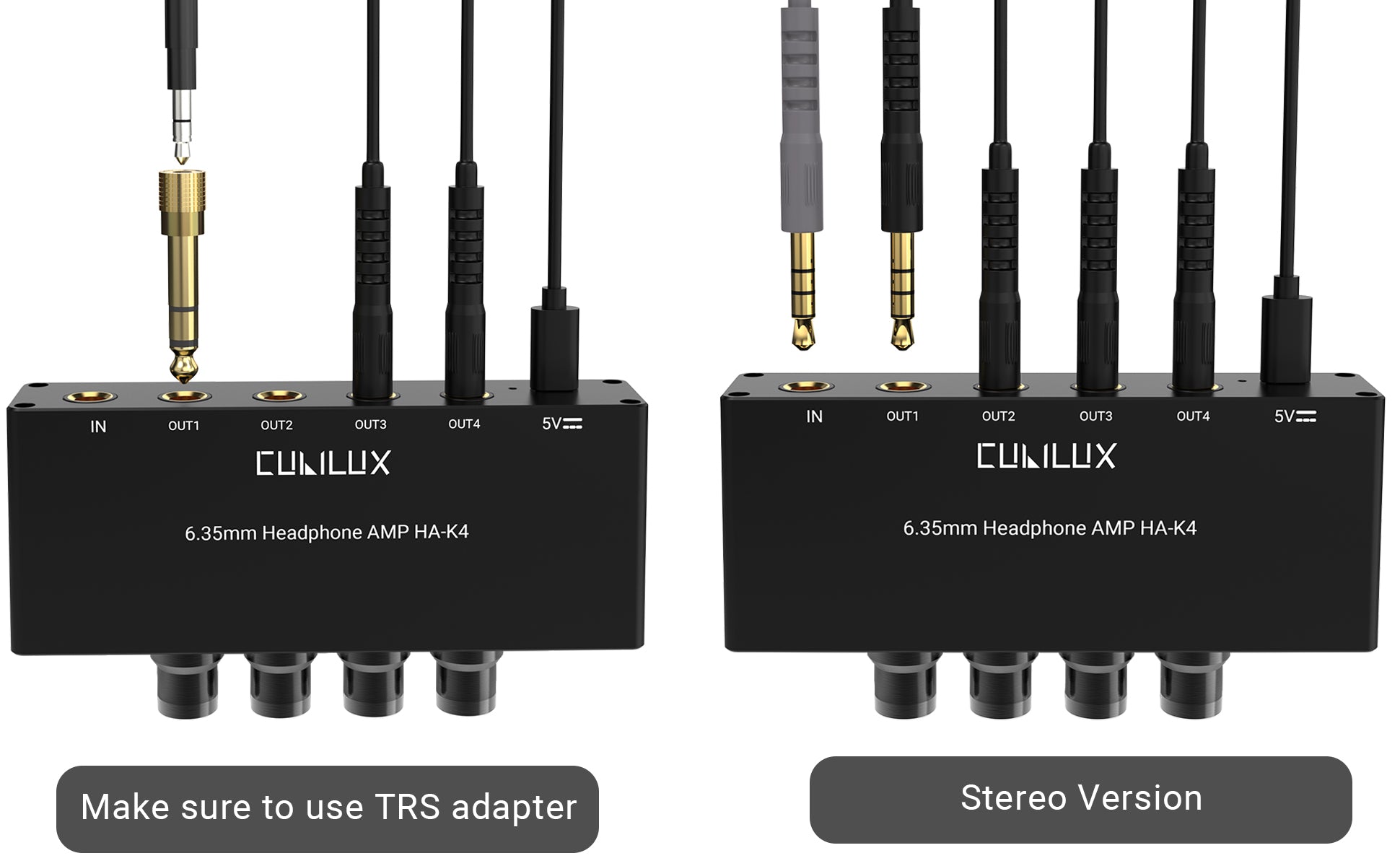 Cubilux HA-K4 has a built-in HiFi grade analog AMP to enhance both input and output audio signal for better sound quality.
Cubilux 4-Channel Stereo Headphone Amplifier
Cubilux 4-Channel Headphone Amplifier, 1/4" stereo input, and four 1/4" headphone outputs can hold 4 high-power stereo headphones & maintain the clarity of sound even at maximum volume levels.
Portable and Durable Metal Exterior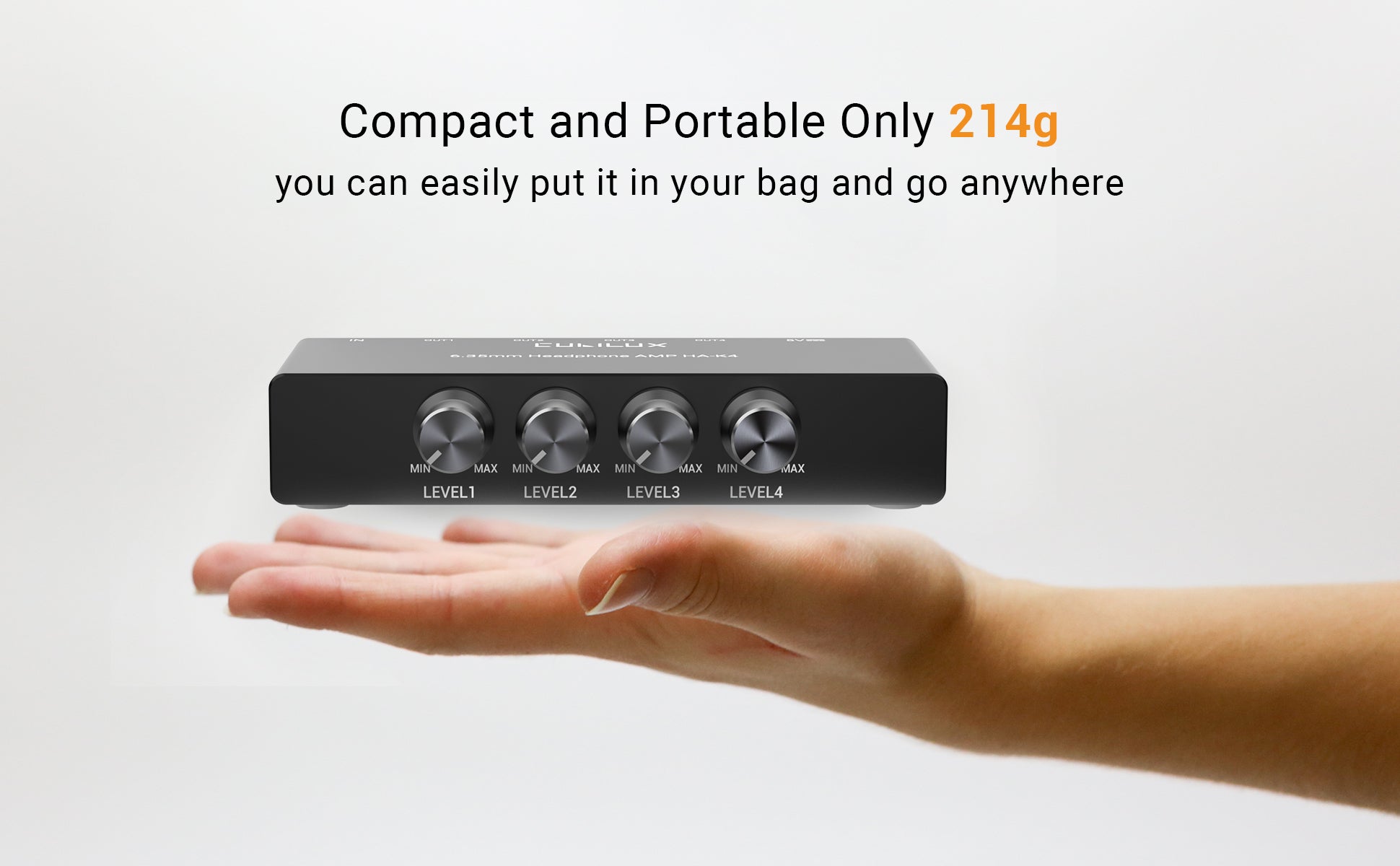 Portable and durable metal exterior, providing you with a comfortable and beautiful sound experience with a metallic feel.
Specification
Power Input: USB 5V 0.3A(Require minimal 5V 1A phone charger)

Dimension: 5 in x 2.5 in x 1 in
In the Box
Cubilux HA-K4 Headphone Amplifier

USB A to USB C Charging Cable (4 Feet)