---
HIGHLIGHT
【

2 RCA Male to 2RCA Male Cable】-Cubilux 2RCA male to 2RCA male audio cable is ideal for connecting amplifiers, CD players, turntable, desktop/home audio system etc. to speakers, subwoofers, mixers etc. for instant improvement of sound quality.

【Premium sound quality】-The 24K gold-plated connectors and the 24AWG Oxygen-free copper wires ensure stable and seamless transmission of audio signal to provide high quality sound.

【Plug and Play】-No need for drivers or software, just connect 2 devices with 2RCA male to 2RCA male stereo audio cable and enjoy the lossless crystal clear sound.

【Physical Protection】-The aluminum alloy case, shielding foil and full shielded nylon braided cord provide physical protection to the cable internal components and block EMI or RFI interference for highest quality.

【Red/White Marker】-Cubilux 2RCA to 2RCA male audio cable can be distinguished quickly and easily with the red/white marker to hook up devices.
Cubilux Dual RCA Male to Male AUX Cable
Audio Cable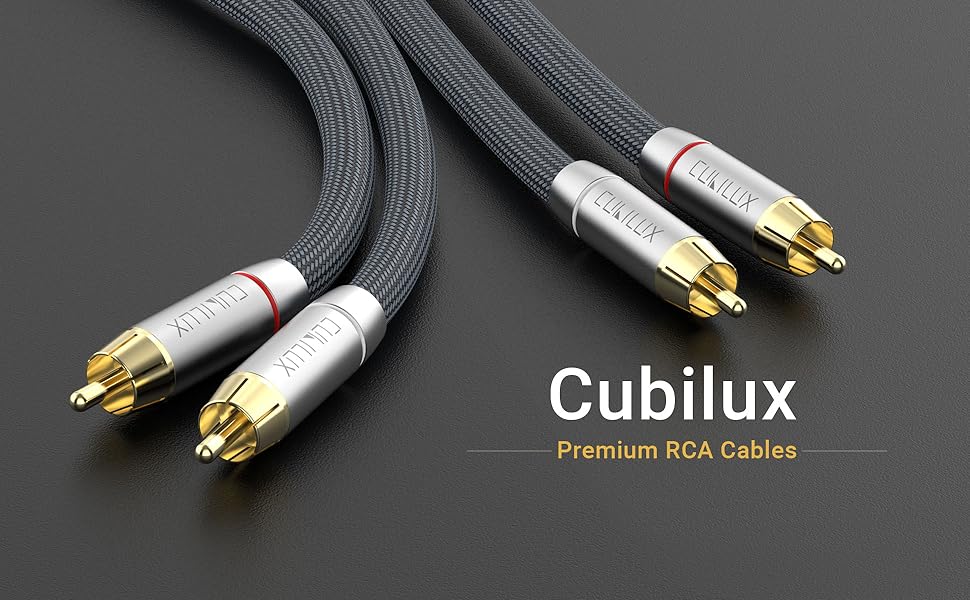 Cubilux RCA Cable is made with premium 24AWG OFC wires and gold-plated connector to ensure stable and lossless transmission of audio signal, and is fully shielded to isolate electrical interference for pure and clean sound quality.It can be used to transfer analog signals between speakers, amplifiers, receivers, TVs, etc.
Design for Premium Sound Quality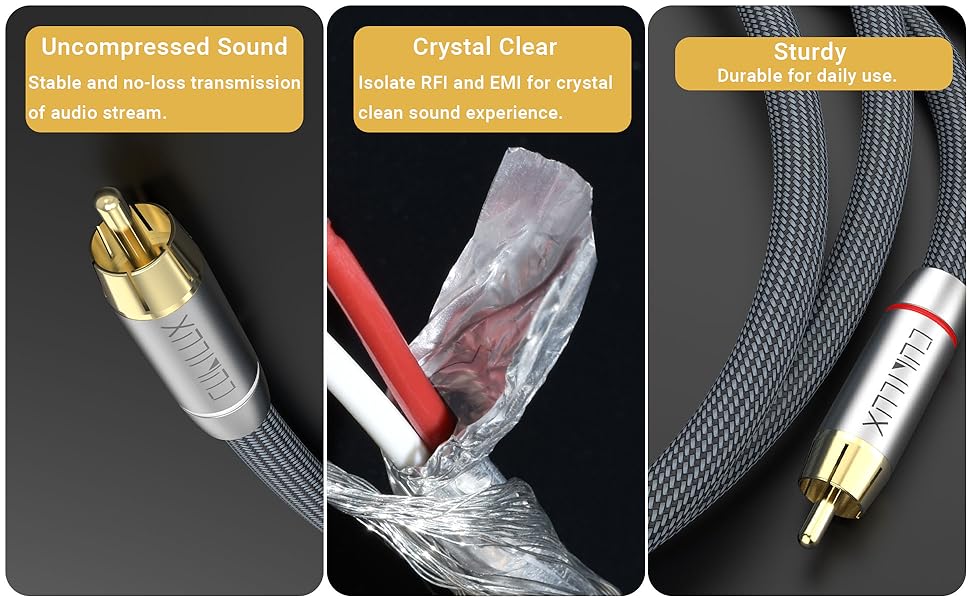 Ideal for Setting Up Home Audio System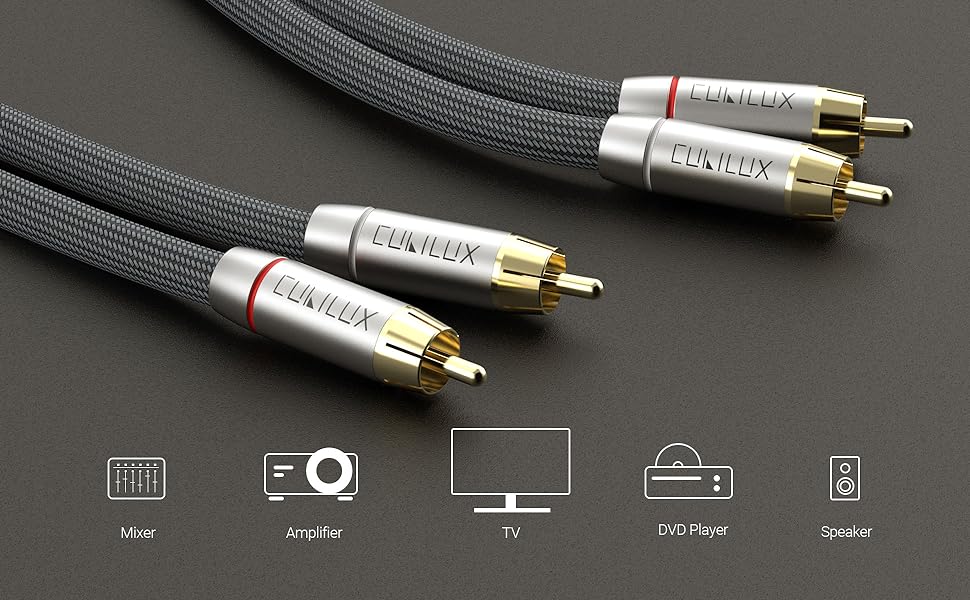 Compatible with HDTV, Home Theater Systems, Desktop Audio Systems, Amplifier, Mixer, Soundbar, Turntable, A/V Receiver etc.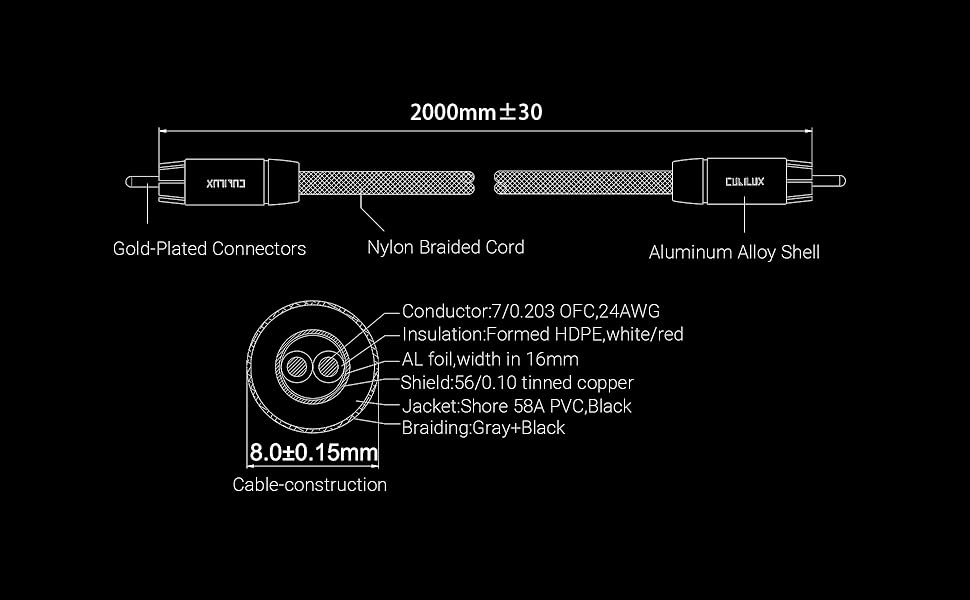 Technical Specifications
Conductor DCR = 77 mΩ/meter

Shield DCR: 30 mΩ/meter

Nominal Impedance: 110Ω. Cable and RCA connectors are impedance-matched to minimize Voltage Standing Wave Ratio (VSWR) and Return Loss.

Nominal Capacitance: 39 pF/meter @ 1kHz

Rated Bandwidth: DC-5.0 MHz (2M cable) with ≤1.09 VSWR and ≥27dB Return Loss