---
HIGHLIGHT
[5-Way Audio Splitter] - Equipped with five 1/4" output connector jacks, this 1/4" audio splitter distributes a single audio feed in Mono/Stereo mode to up to 5 sources for powered speakers, amplifiers, monitors, headphones, etc. A must-have for live performances, studio recording or podcasting.

[Superior Audio Quality] - Features gold-plated jacks that maintain the highest sonic quality with ultra-low noise. (Please note: Due to the passive design, when connecting a couple of outputs please turn up the volume accordingly to achieve the appropriate effect.)

[Switch Control] - Independent switch design enables easy control to cut off or let in audio without plugging or unplugging the cables.

[Support Both TS and TRS Cables] - Please only use the same type of cables at one time. For instance, If you use TS mono cable for input, then you will need to use TS cables for output too(Similar to TRS stereo cables).

[Premium Quality] - Made with an Aluminum alloy case, the headphone splitter offers increased durability and ensures reliable performance over time
Cubilux 6.35mm(1/4-in) Audio Splitter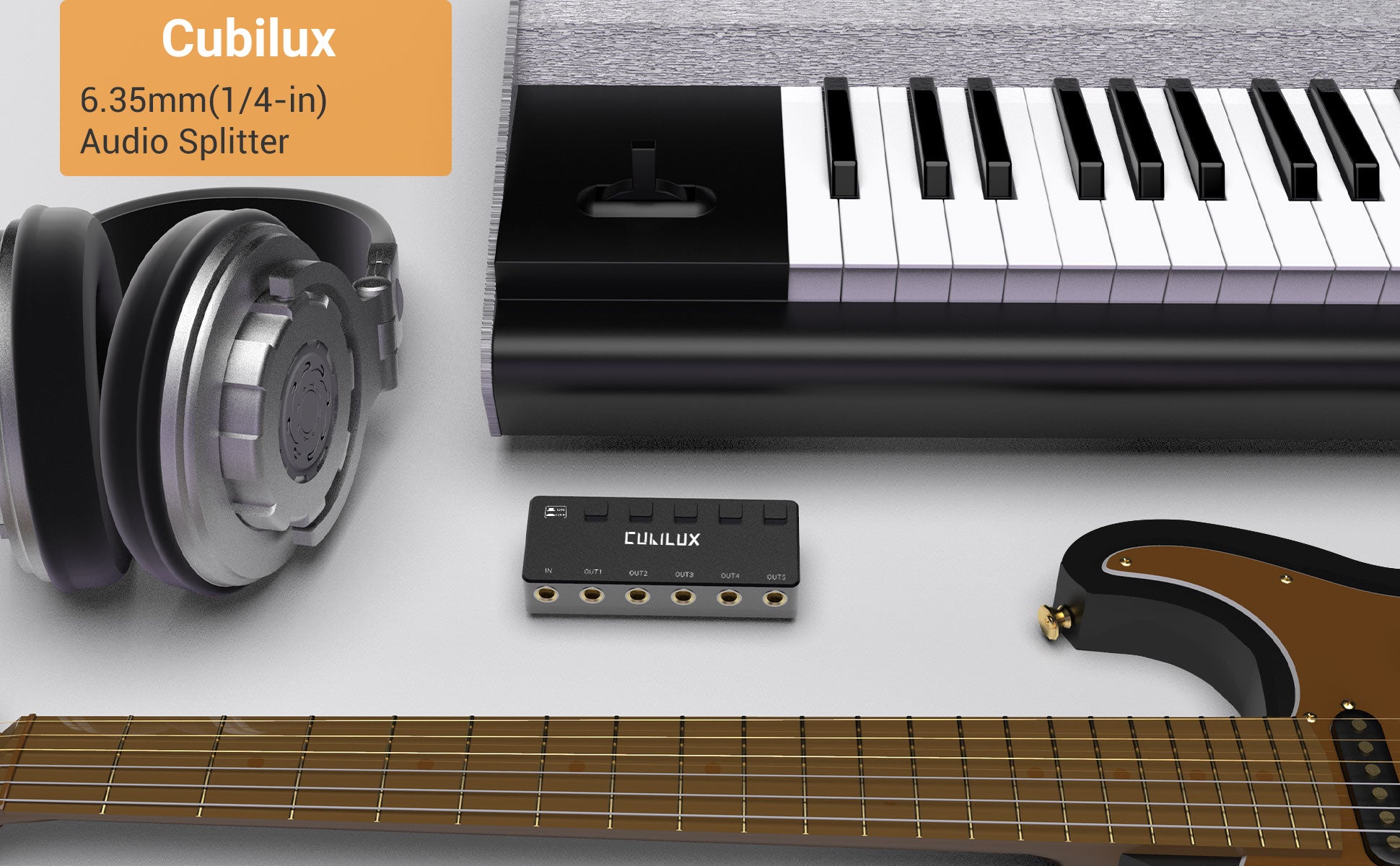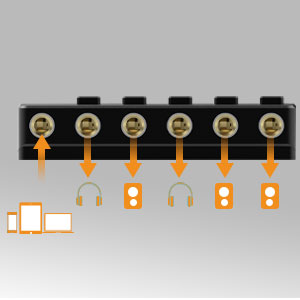 5-Way Audio Splitter
Cubilux 1/4" audio splitter can split the audio feed up to 5 devices for recording, podcasting, monitoring and live show etc..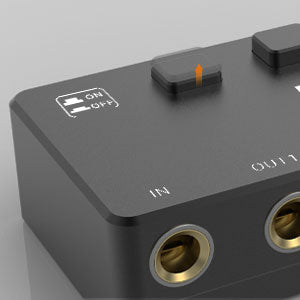 Independent Switch
Easily control audio input and output without unplugging the cables.
Plug and Play
The adapter doesn't even use power, just plug and play
Features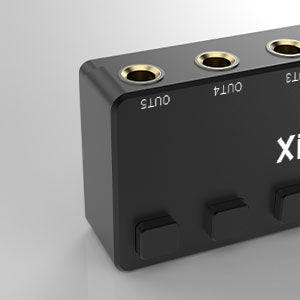 All Metal Body
Made with aluminum alloy, the adapter is very handy and durable for daily use.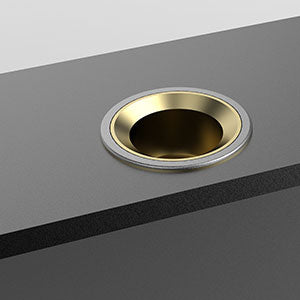 Gold-Plated Sockets
Gold-plated sockets ensure stable audio transmission without noise and hum.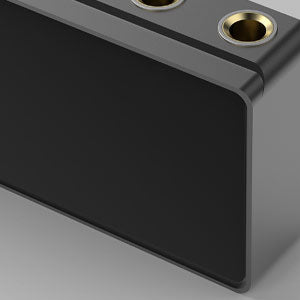 Slide-Resistant
The anti-slip silicone mat in the bottom provide firm grip and allows the adapter to be used on any smooth tabletop.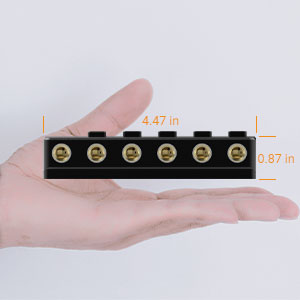 Compact
Measured only 4.4"×1.5"×0.9", easy to carry.