---
HIGHLIGHT
【5 Ports Headphone Splitter】 Cubilux aux adapter splits audio into 5 x 3.5mm auxiliary ports, letting you to hook up multiple headphones or speaker systems to play music at the same time or easily share music with up to 5 friends.

【Switch Control】 Independent switch design enable easy control to cut off or let in audio without plugging or unplugging the cables.

【Lossless Sound Quality】 Full Aluminum alloy housing enables full isolation of electric interference and ensures no-loss transmission of audio signal without static or ground noise.

【Plug & Play】 Work with mobile phone, tablet, PC, laptop, computer without extra power supply. Perfect for remote group learning or audio monitoring.

【Important Note】– 1) The adapter does NOT support microphones and CANNOT mix five ways audio signal into one. 2) Due to the passive design, when connecting a couple of output, please turn up the volume accordingly to achieve the ideal effect.
Cubilux 5-Channel Audio Splitter with Switch Control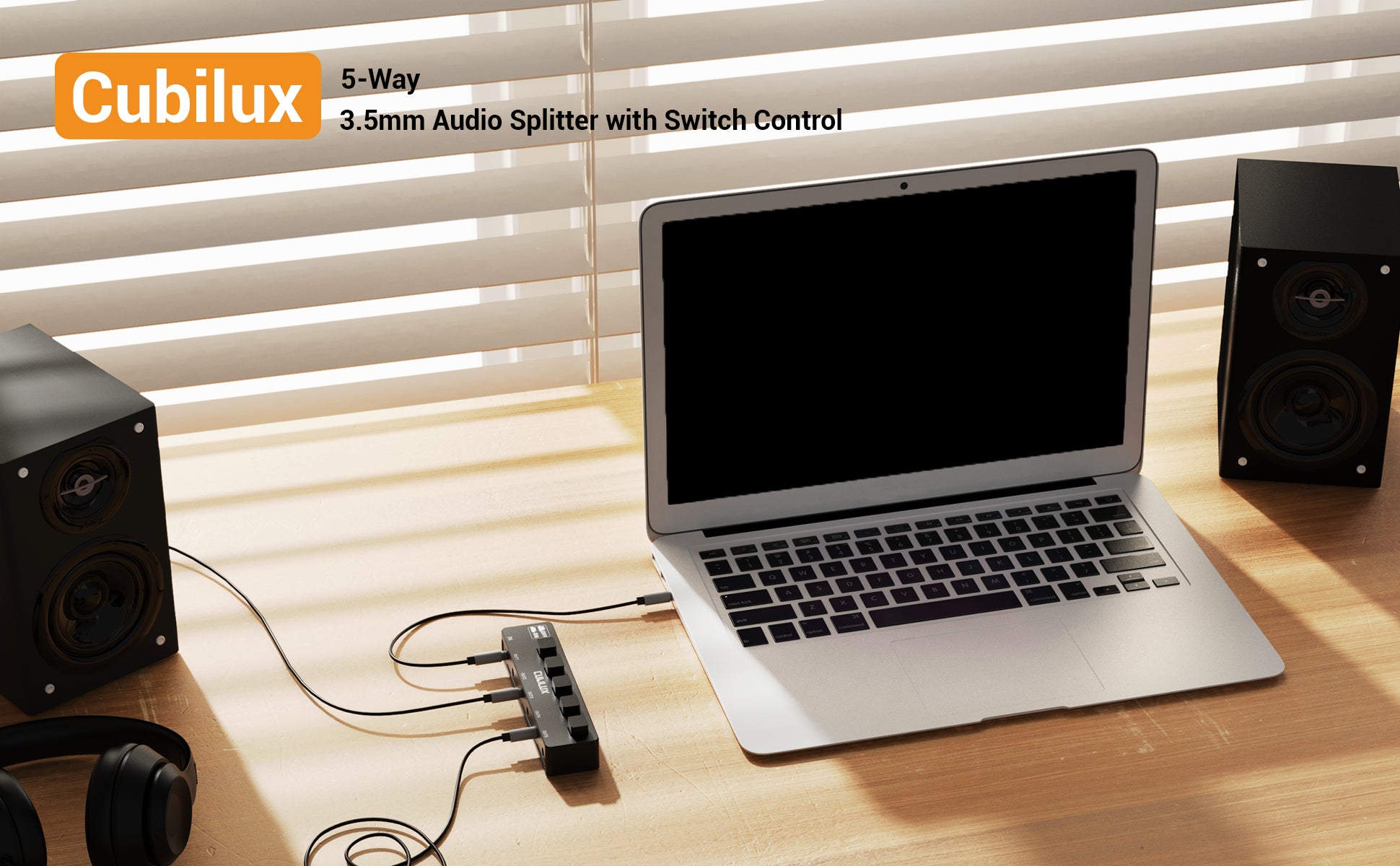 Cubilux Aux Splitter is perfect for setting up multiple speaker audio systems or sharing music/movies with up to 5 people.A 5-way audio splitter is a device that allows you to connect up to five headphones or speakers to a single audio source, such as a smartphone, tablet, laptop, or MP3 player.No need for complicated setup, just simply plug and play. A 3.5 mm male plug that connects to the audio source and five 3.5 mm female ports that accept standard headphones or speakers.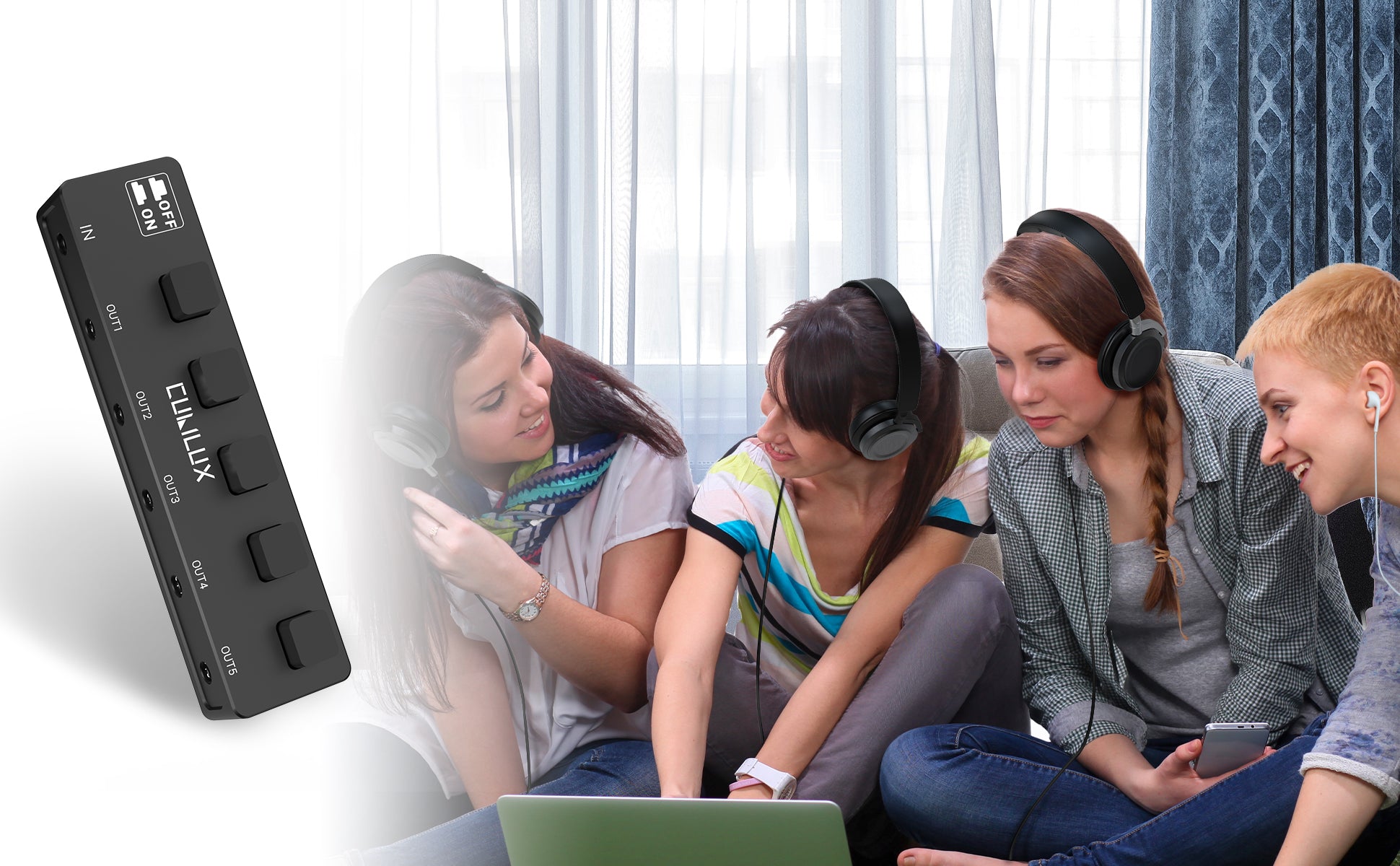 Lossless Sound Quality
Made with Aluminum alloy for great interference isolation, the audio adapter delivers lossless audio signal without distortion or static for high quality signal routing.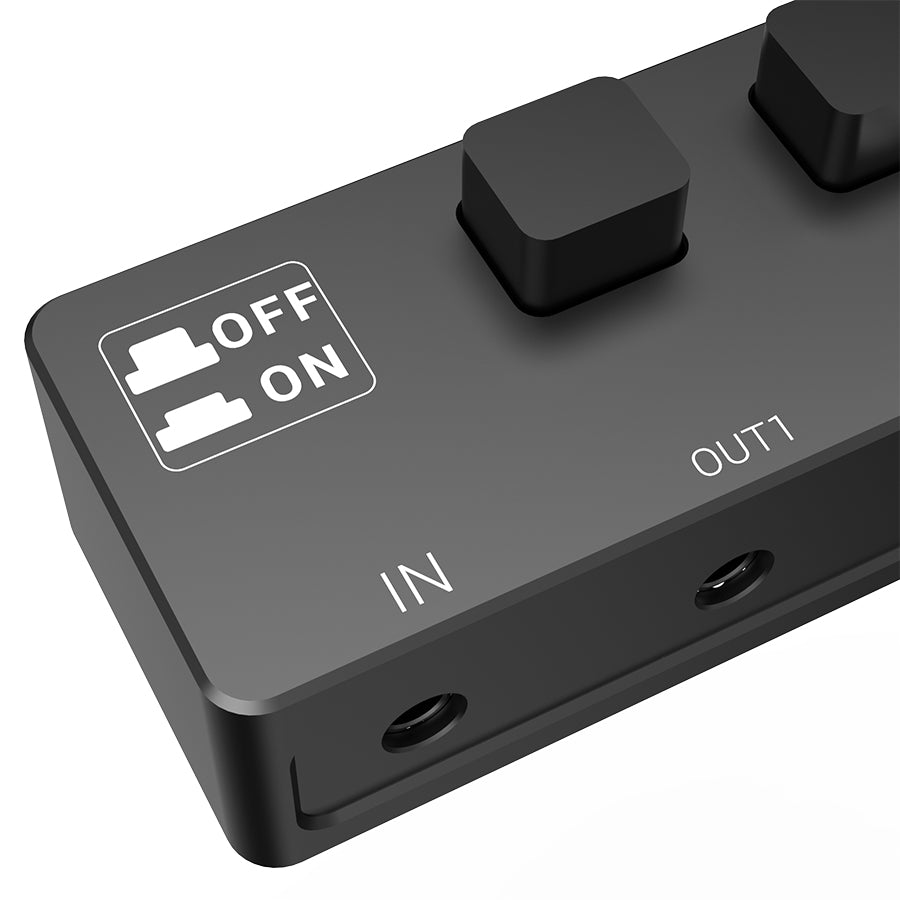 Independent Switch
Easily control audio output without plugging and unplugging the cables.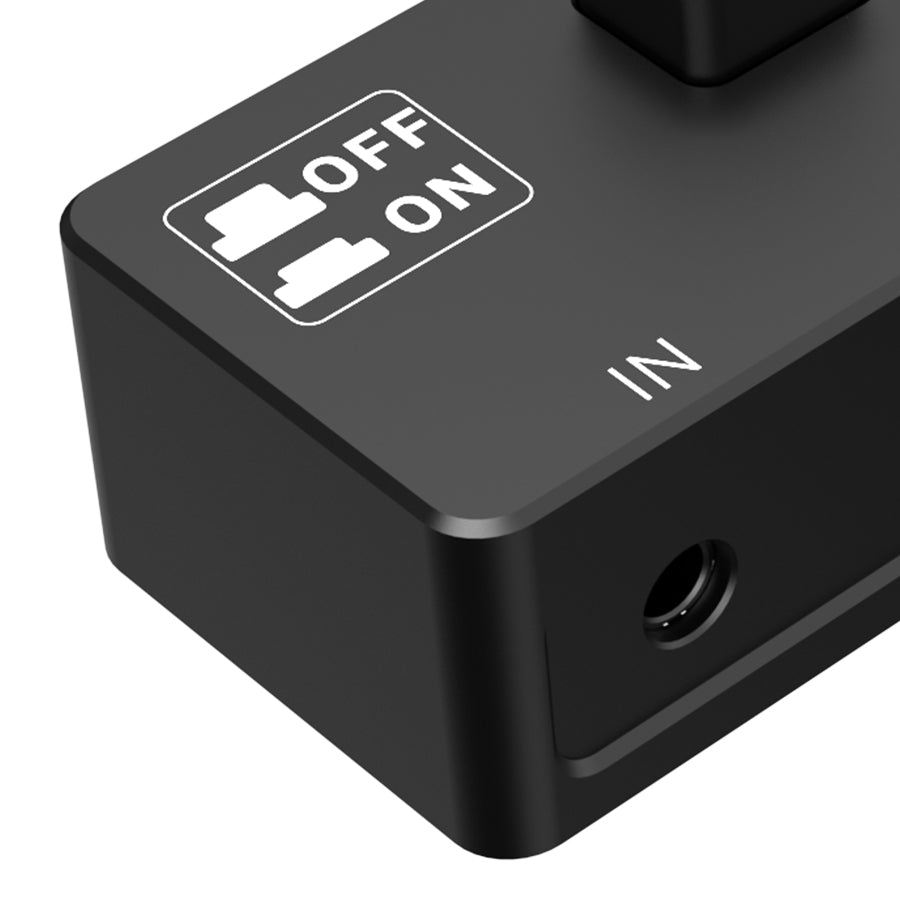 Robust Built Quality
Full Aluminum alloy case for durability.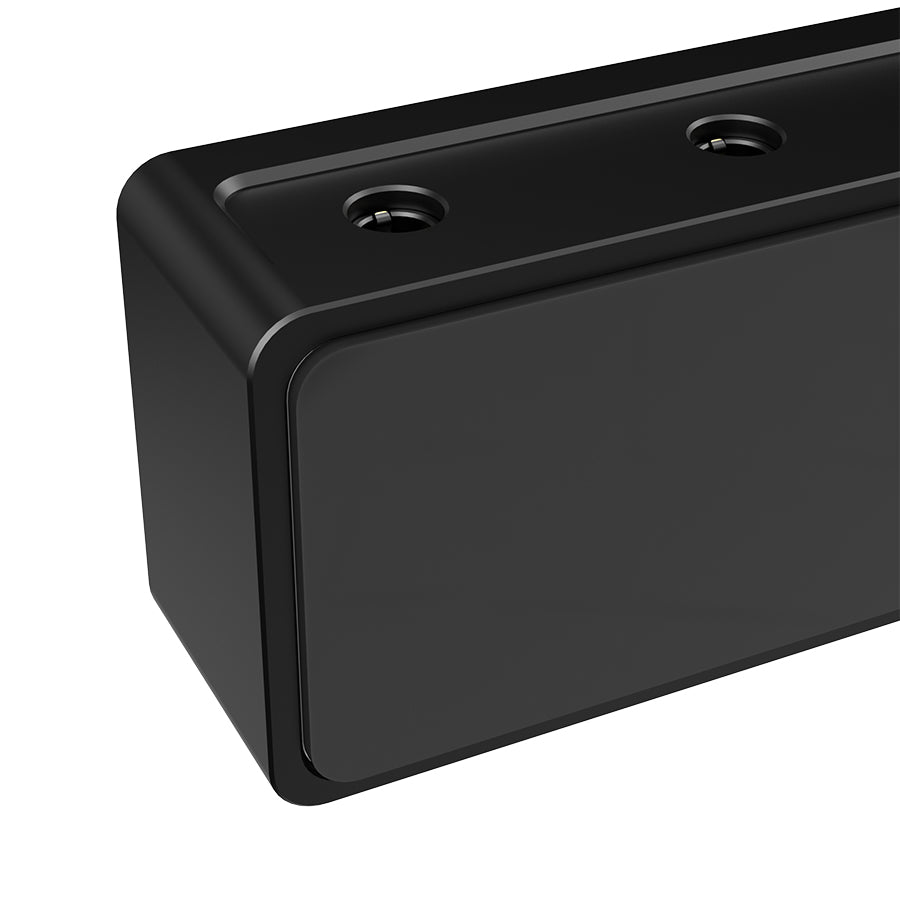 Antiskid Pad
Sit steadily on any surface.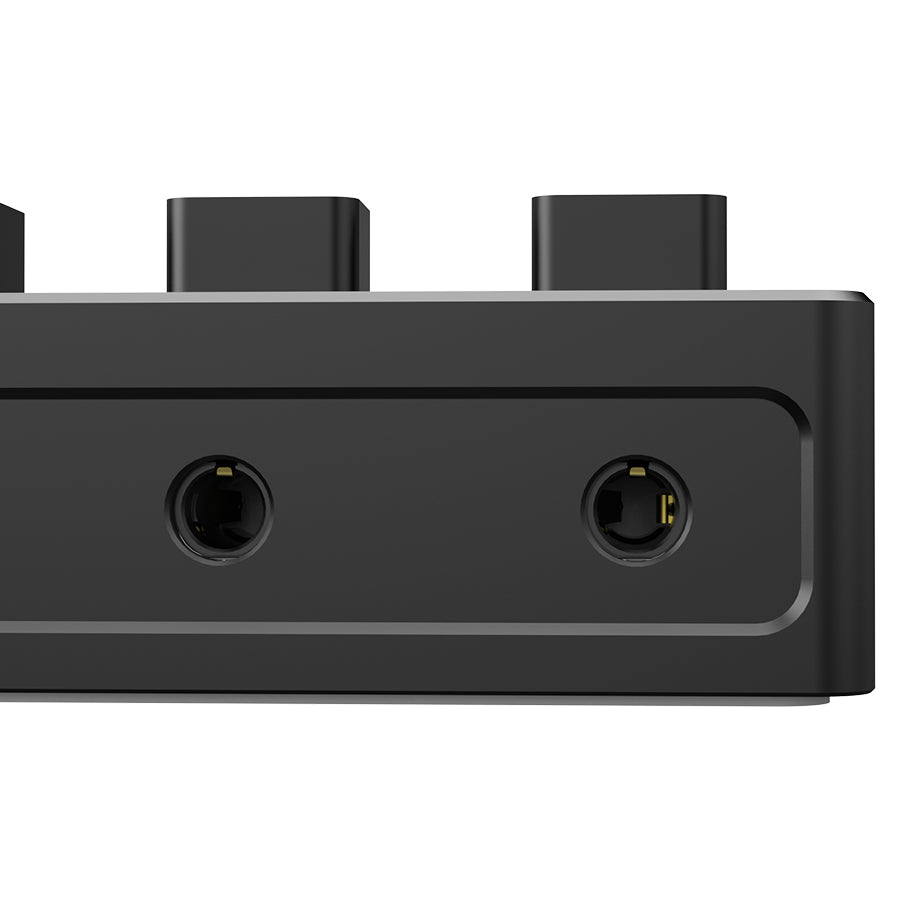 Compact Size
Easy to carry and only take a little space on your desk.
Simple Knob Control
Easily switch between different sources.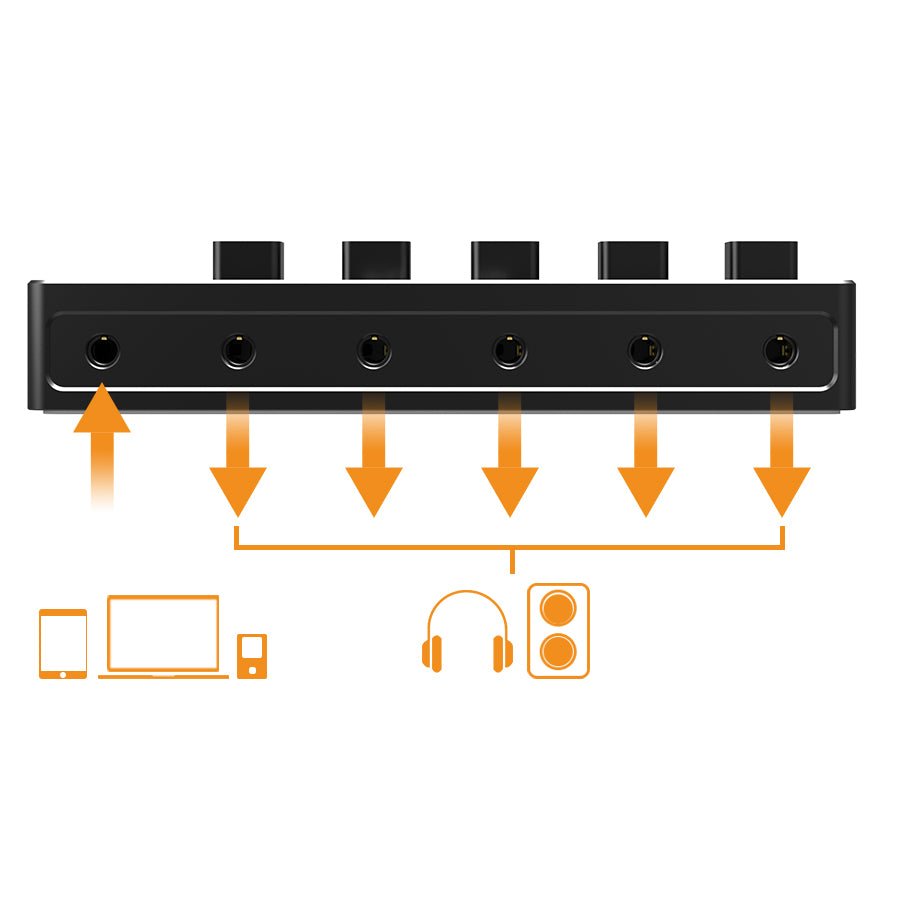 Easy to Use
It splits audio signal into 5 channels for sharing music between up to 5 speakers or headphones simultaneously.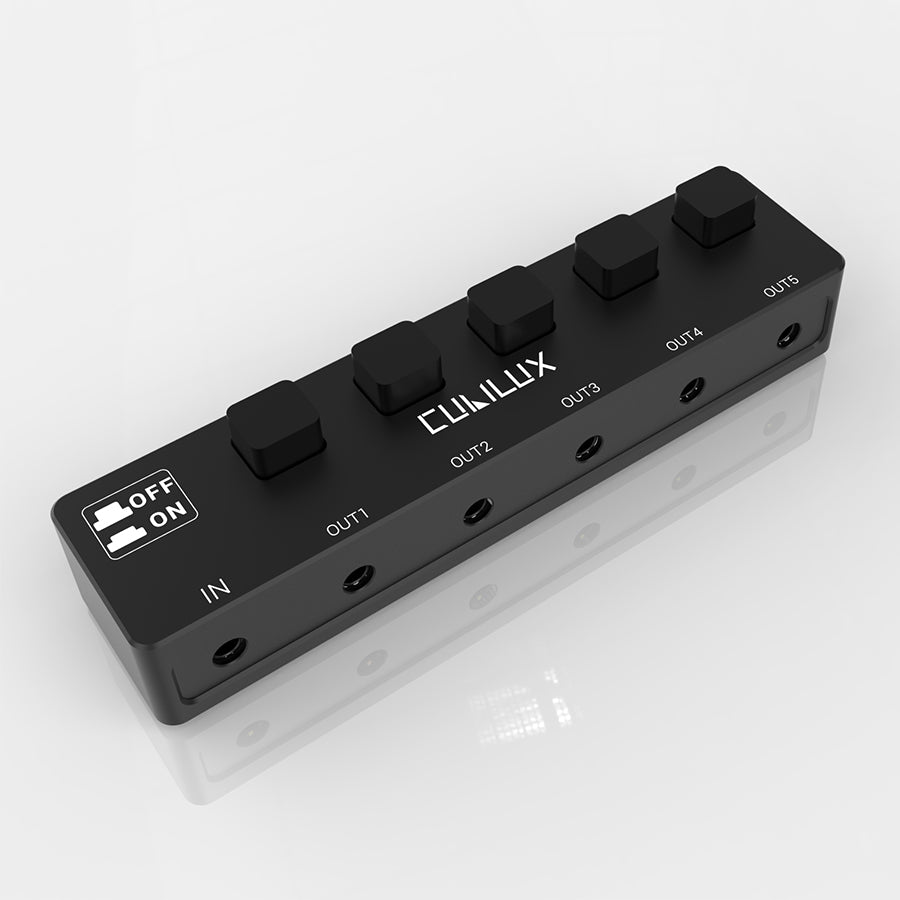 Ultra-Portable
Measures only 4.5 x 1.1 x 0.75 in (11.5 x 2.8 x 1.9 cm), easy to carry.