---
HIGHLIGHT
Video formats up to 4K(4096x2160) at 30Hz refresh rate(or 2K/1080P @ 60Hz)
Compatible with PC, laptop, desktop computer or DisplayPort docking station to HDMI input on display
Gold-plated connector, Aluminum alloy case and braided foil shielding cable for no loss digital signal transmission
Superior Video & Audio Performance
Integrated latches ensure stable connection
Superior Video & Audio Performance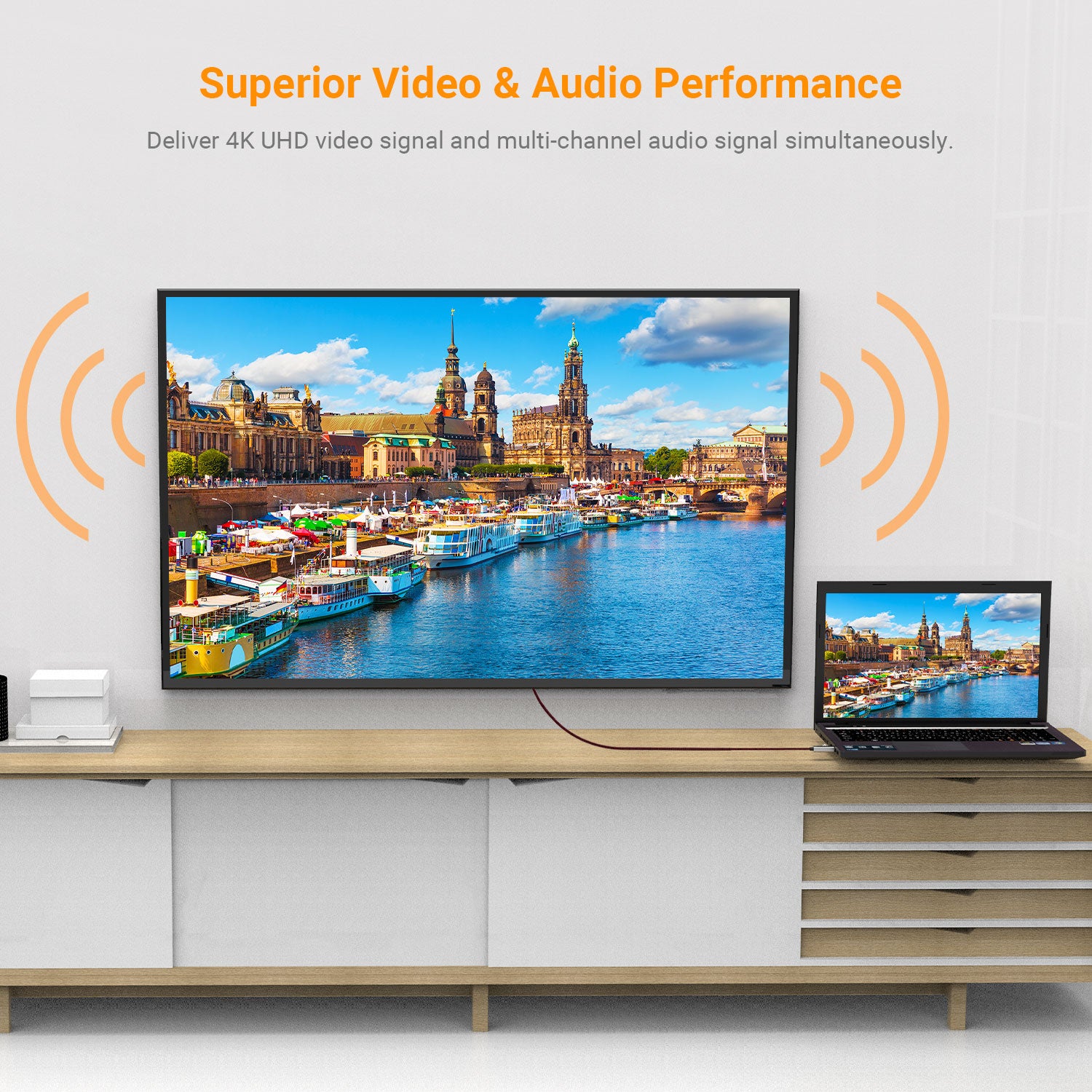 Delivers High-Definition video formats up to 4K(4096x2160) at 30Hz refresh rate(or 2K/1080P @ 60Hz) and transmits uncompressed multi-channel audio signal simultaneously for immersive viewing and listening experience. Ideal for home, office, gaming and entertainment application.
Ideal For Multiple Display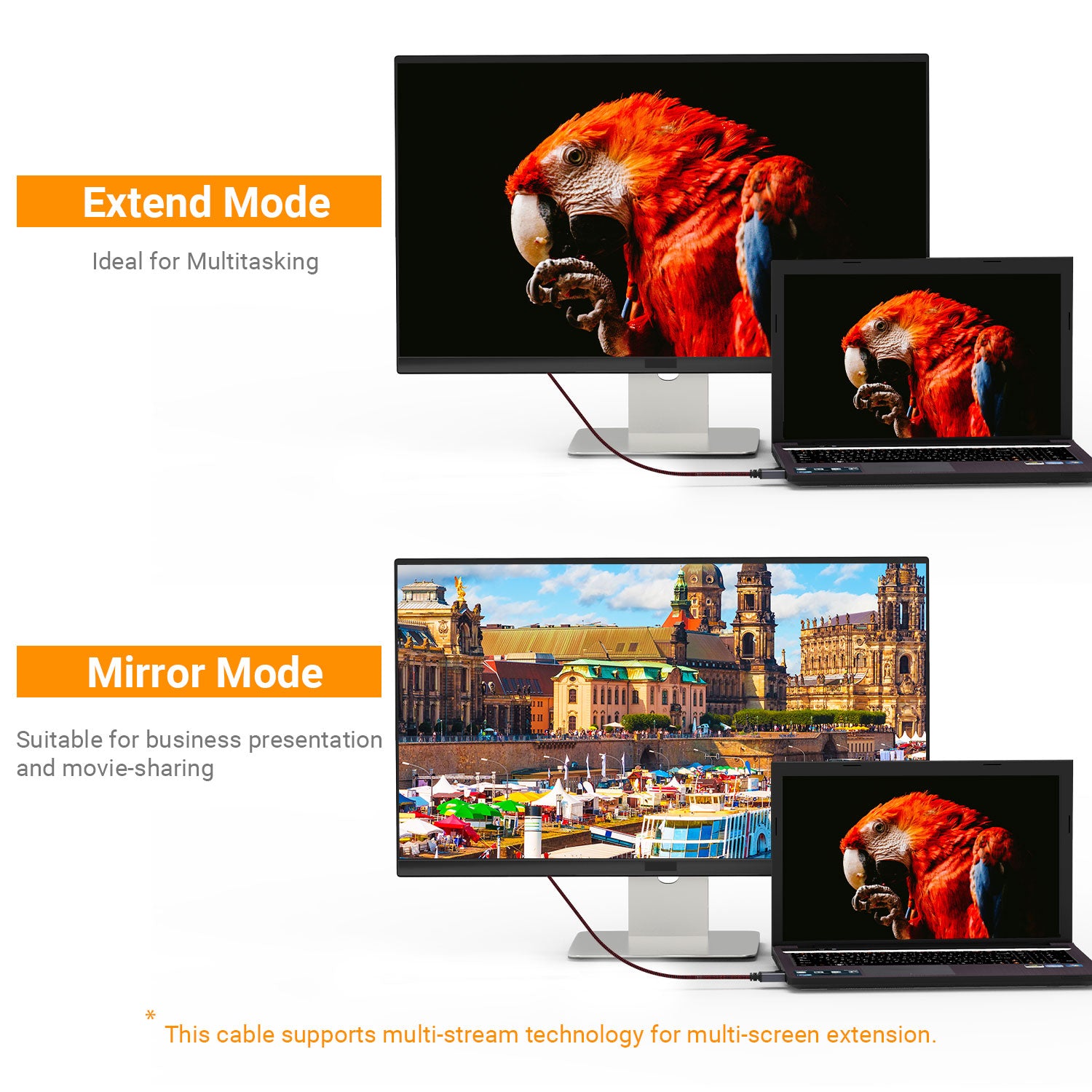 Plug and play for immersive gaming, home theatre experience and enhanced work productivity. It allows to expand multiple high-definition displays from single DisplayPort output without any compromise of refresh rates, color depth and latency.
Wide Compatibility with MST support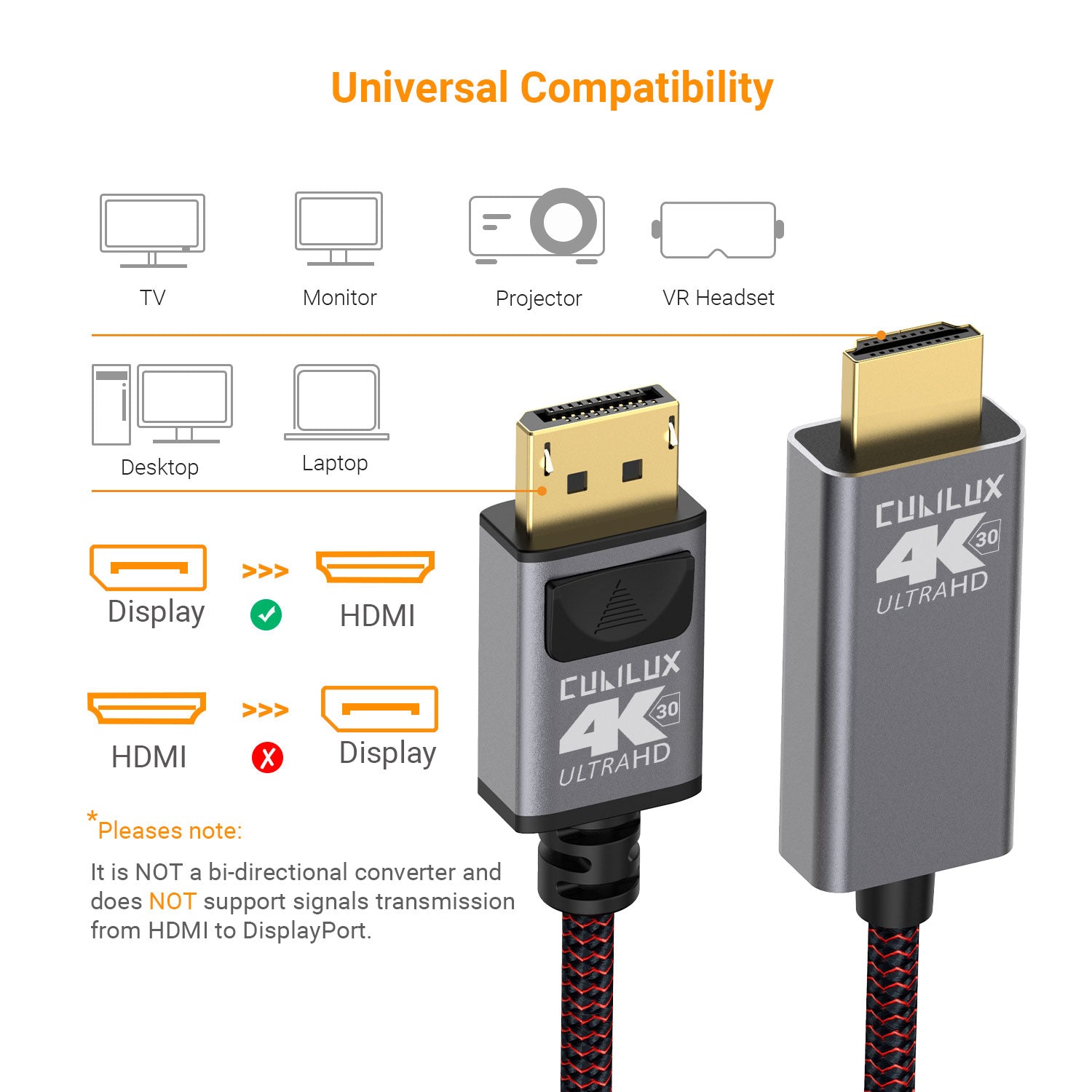 Compatible with graphic cards bearing Nvidia RTX 3090 / 3080 / 3070 / 2080 / 2070 / 2060, GTX 1660 / 1650 / 1060 and AMD Radeon RX 6800 / 5700 / 5600 / 5500 / 590 / 580, etc., and monitors such as Asus, HP, BenQ, ROG, LG, Samsung, Acer Predator, Dell Alienware and MSI. This cable supports multi-stream technology for multi-screen extension.
Made For Daily Use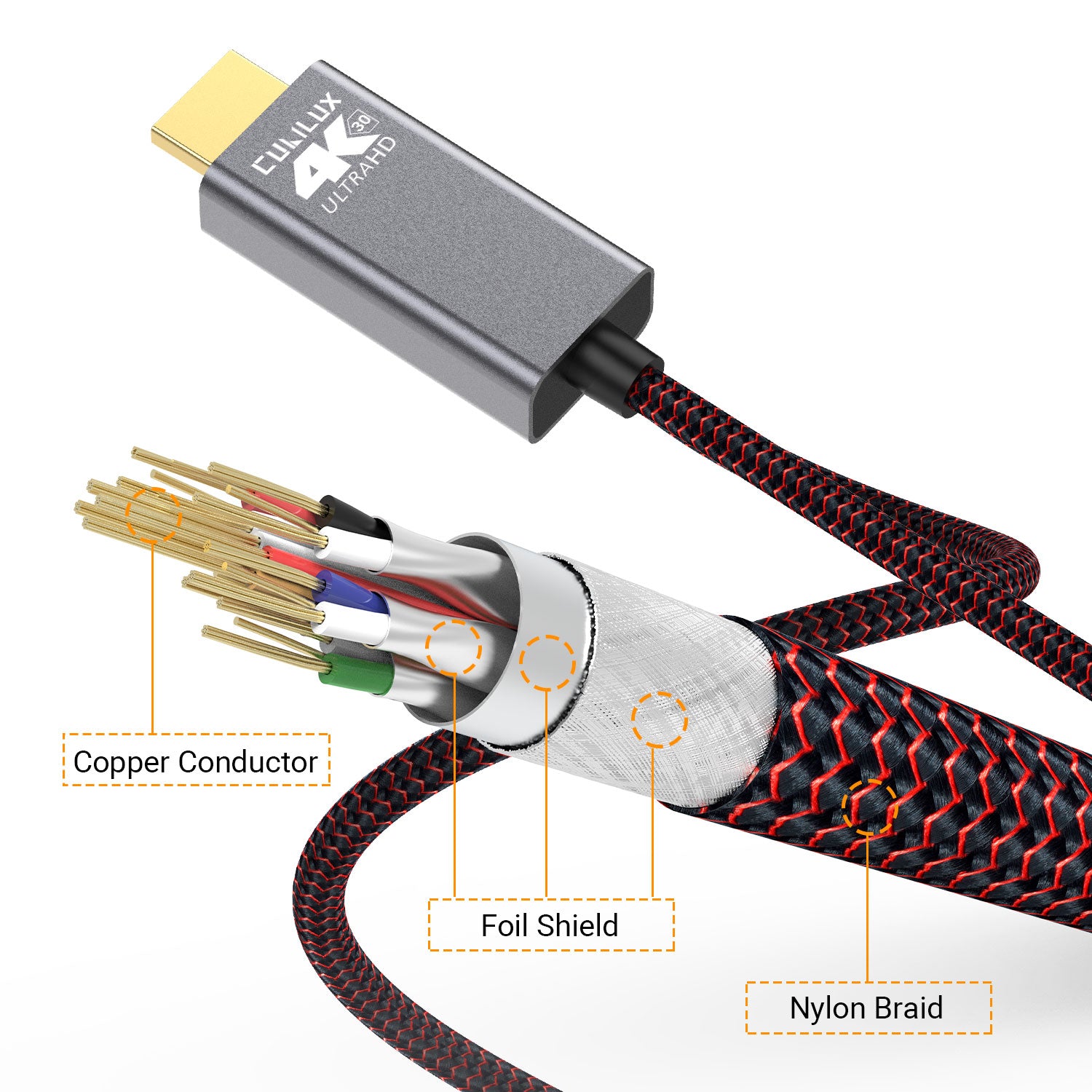 The 30 AWG wires with metal foil shielding inside the braided cable ensures no loss high-resolution signal transmission.
Built for last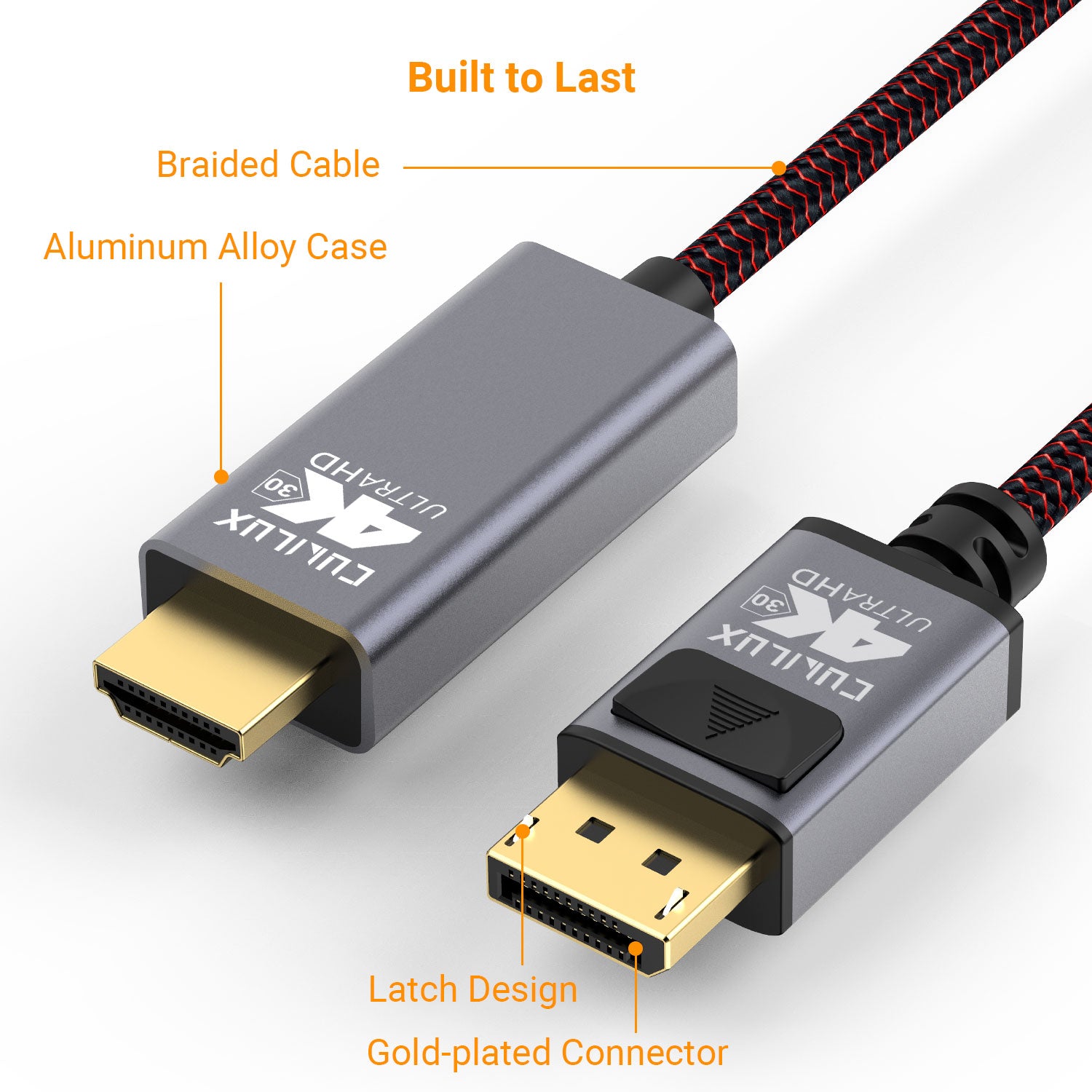 The cable is made with gold-plated connector, Aluminum alloy case and braided foil shielding cable, ensuring steady signal transmission and minimizing external interference. It's provided 12-month warranty with hassle-free refund or a free replacement offered by Cubilux.