---
HIGHLIGHT
USB C Sound Card
Microphone Adapter
Headphone Jack for Monitoring
Built-in ADC
OFC Wire
Solid Build
Compact and Light
Monitoring Your Vocal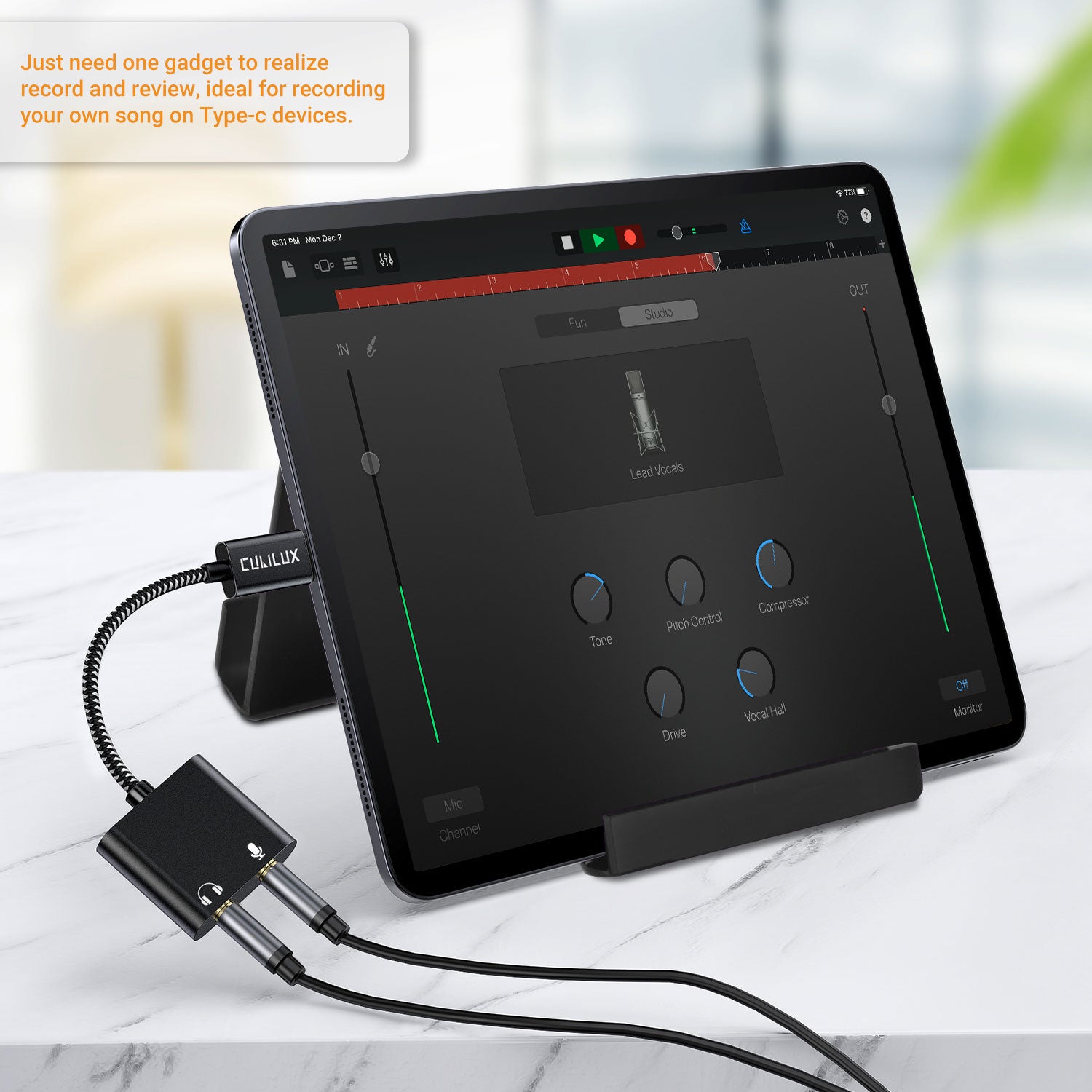 The 3.5mm headphone jack lets you listen to the recording playback in real time! You can listen to whatever sound you get through your headphones and adjust accordingly to have better audio quality for your videos.
Separate MIC and Headphone Jacks Splitter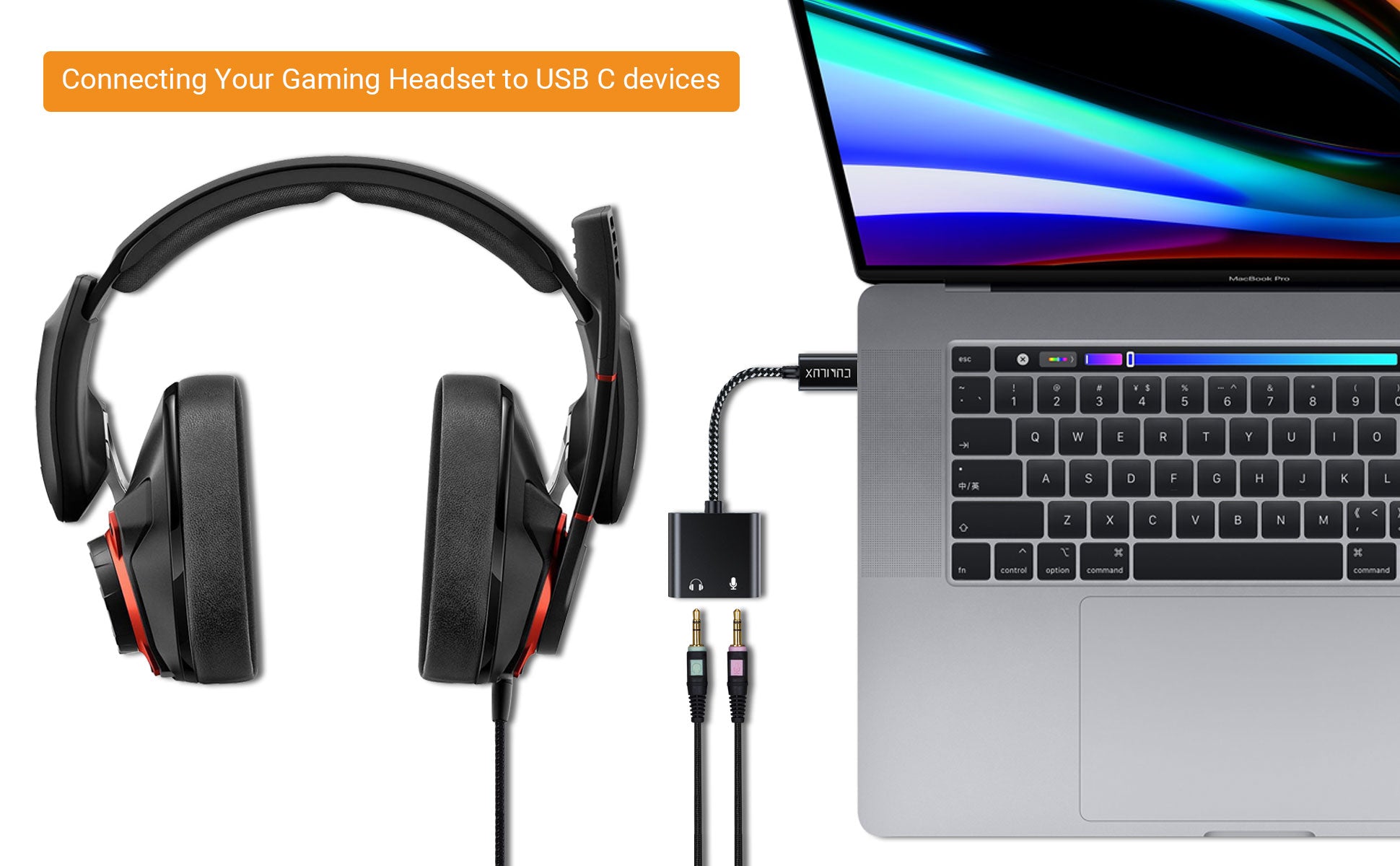 Designed to connect MIC (TRS) and headphone to your USB Type C devices, including PC/ Tablet/ Smartphone, enables you to chat with teammates when enjoy the great fun of playing games.
3.5mm Headphone & Microphone Jack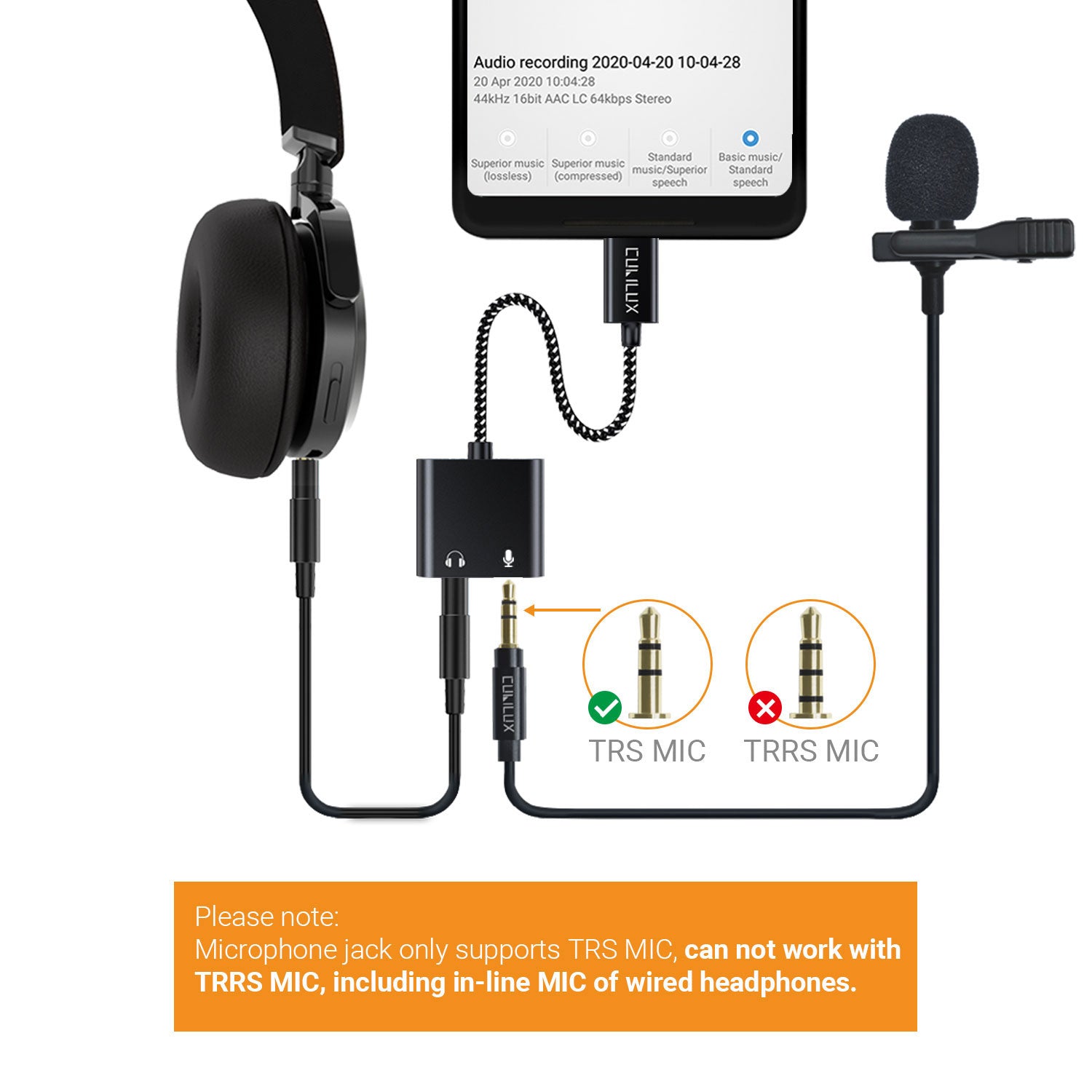 Please note that the headphone jack supports stereo audio output for both TRS and TRRS headphones(or speaker), while the microphone jack only supports mono MIC input for TRS microphone. A TRRS to TRS converter is included if you use TRRS microphone.
Universal Compatibility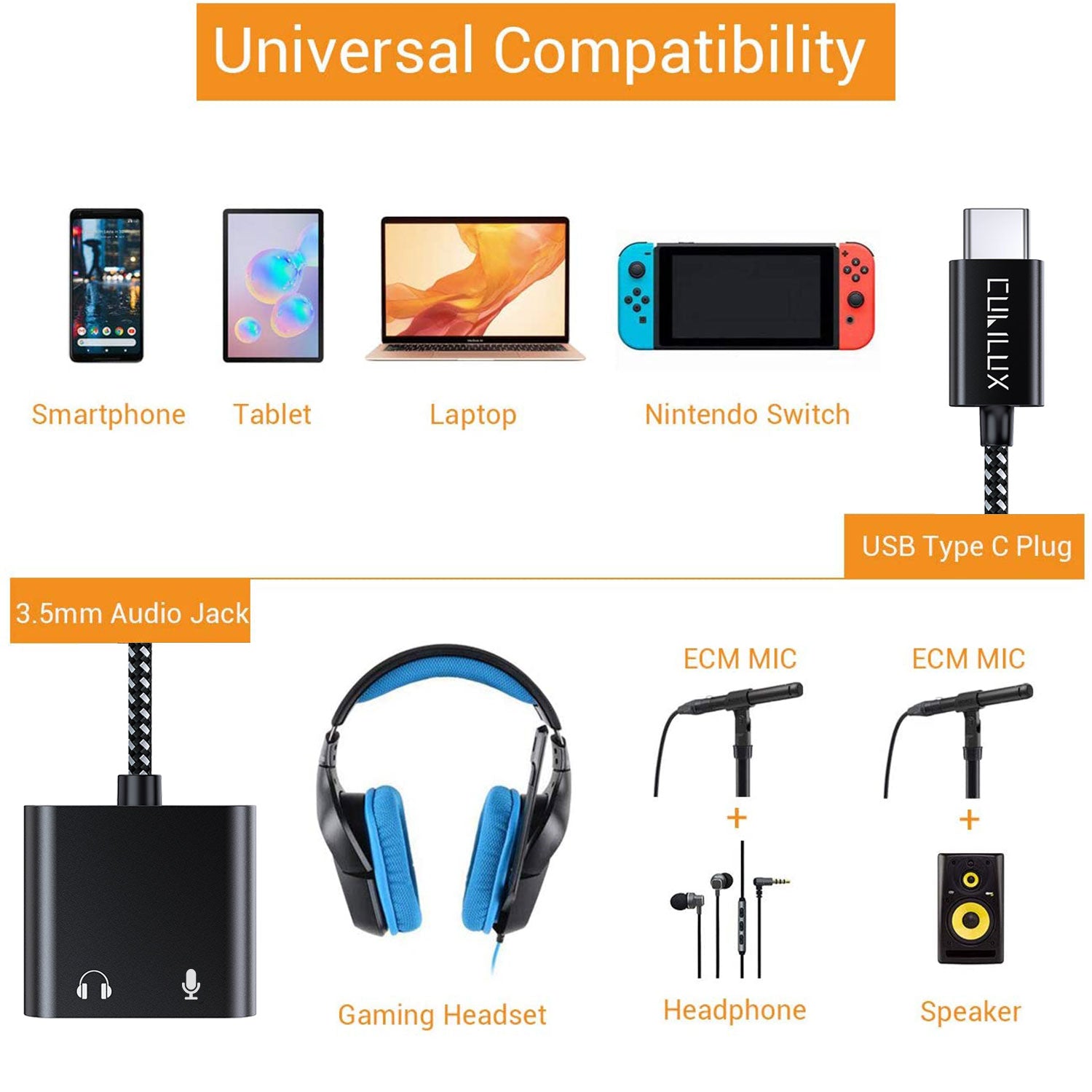 Plug & play. No extra power supply or driver is needed. Compatible with iOS, MacOS, Android and Windows and works with a wide range of Type C devices such as 2020/2018 iPad Pro, MacBook Pro, MacBook Air, Samsung S20 Ultra Note 20/10 Tab S7/S6/S5e, Google Pixel 4 3 2, MotoZ3/ Z2, Sony Xperia 5 1 XZ3 XZ2, OnePlus 8 Pro 7T etc.
Hi Res DAC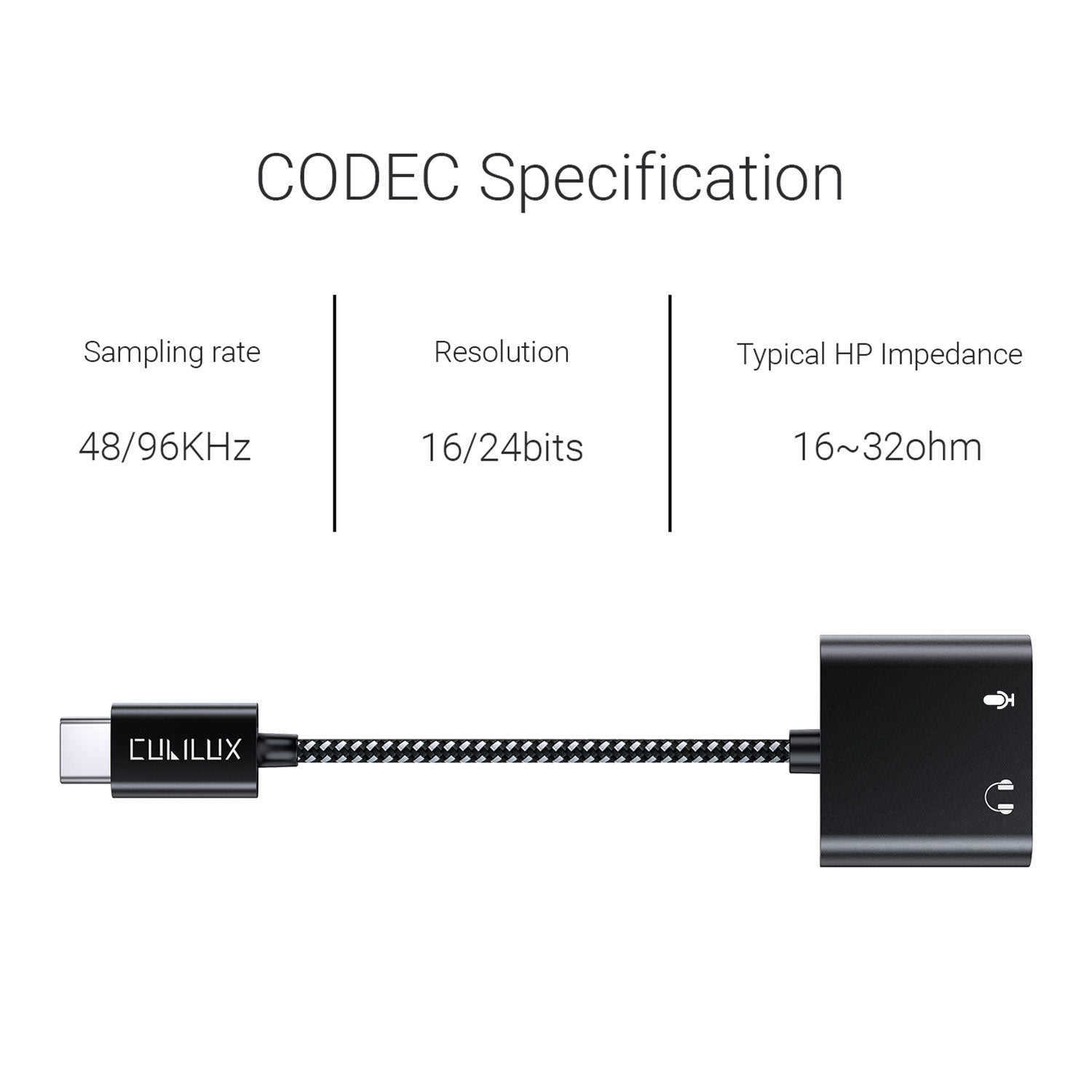 Cubilux USB C audio splitter boosts the audio with the built-in Realtek Hi-res DAC that supports sampling rate up to 96KHz/24 bits, and brings you immersive listening experience with all the depth and details.