---
HIGHLIGHT
Support ultra high-resolution up to 8K x 4K (7680x4320) at 60Hz
Support multiple displays with HBR3 bandwidth of 32.4 Gb/s
Compatible with various graphics cards, laptops, desktops and monitors
Integrated latches ensure stable connection
Gold-plated connector, Aluminum alloy case and braided foil shielding cable for no loss digital signal transmission
Maximize High-Definition Performance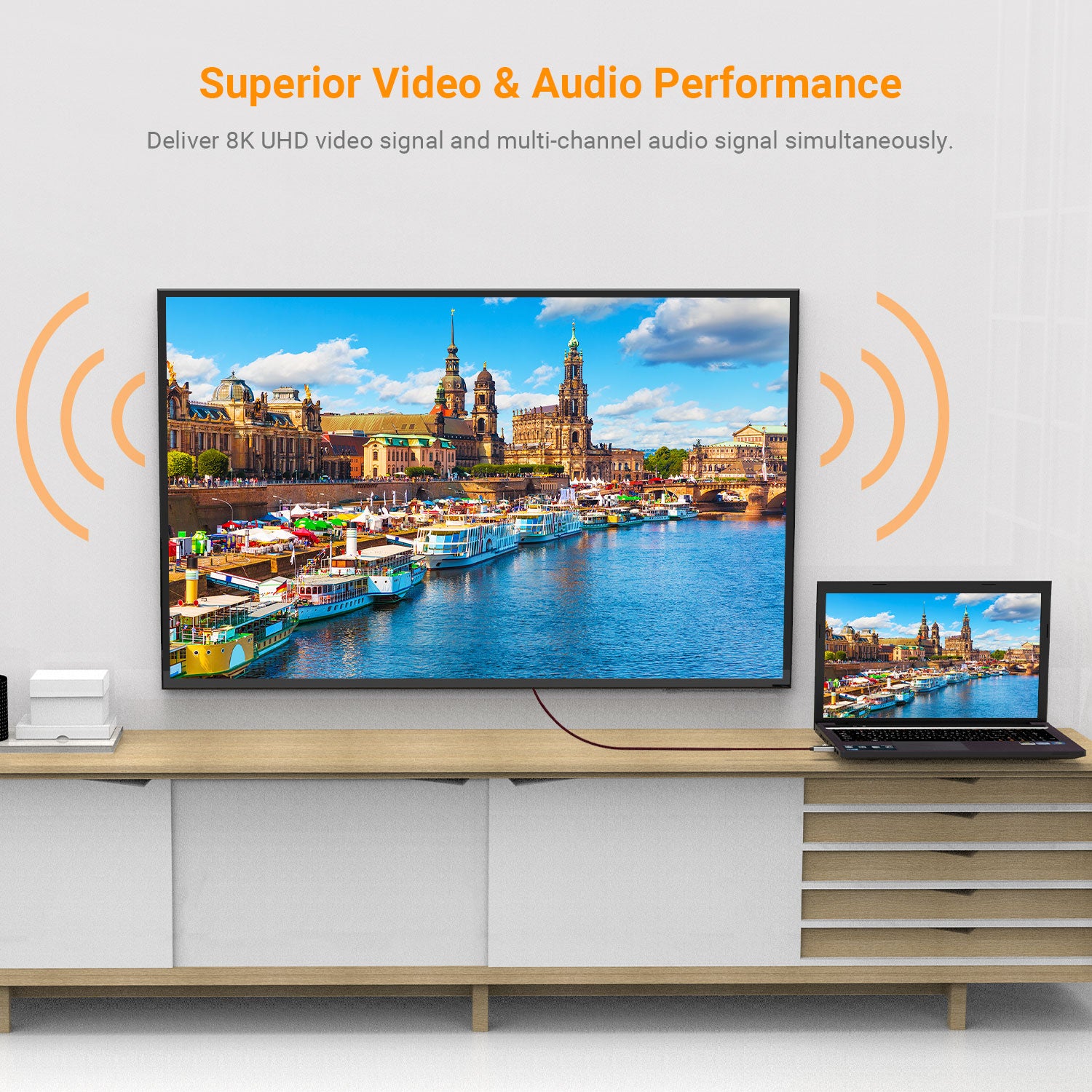 Complied with DisplayPort version 1.4, the throughput of Cubilux DP cable is up to 32.4Gbps (HBR3) to support 8K@60Hz HDR deep color, 4K@165Hz HDR deep color, 5K@60Hz, Ultra HD 4K@60Hz, 2K@144Hz as well as HDCP 2.2 and HDCP 1.4. It is also backwards compatible with DisplayPort Version 1.3/1.2/1.1 and USB C to DisplayPort adapter / dock for laptop or tablet with USB C or Thunderbolt 3 port.
Ideal For Multiple Display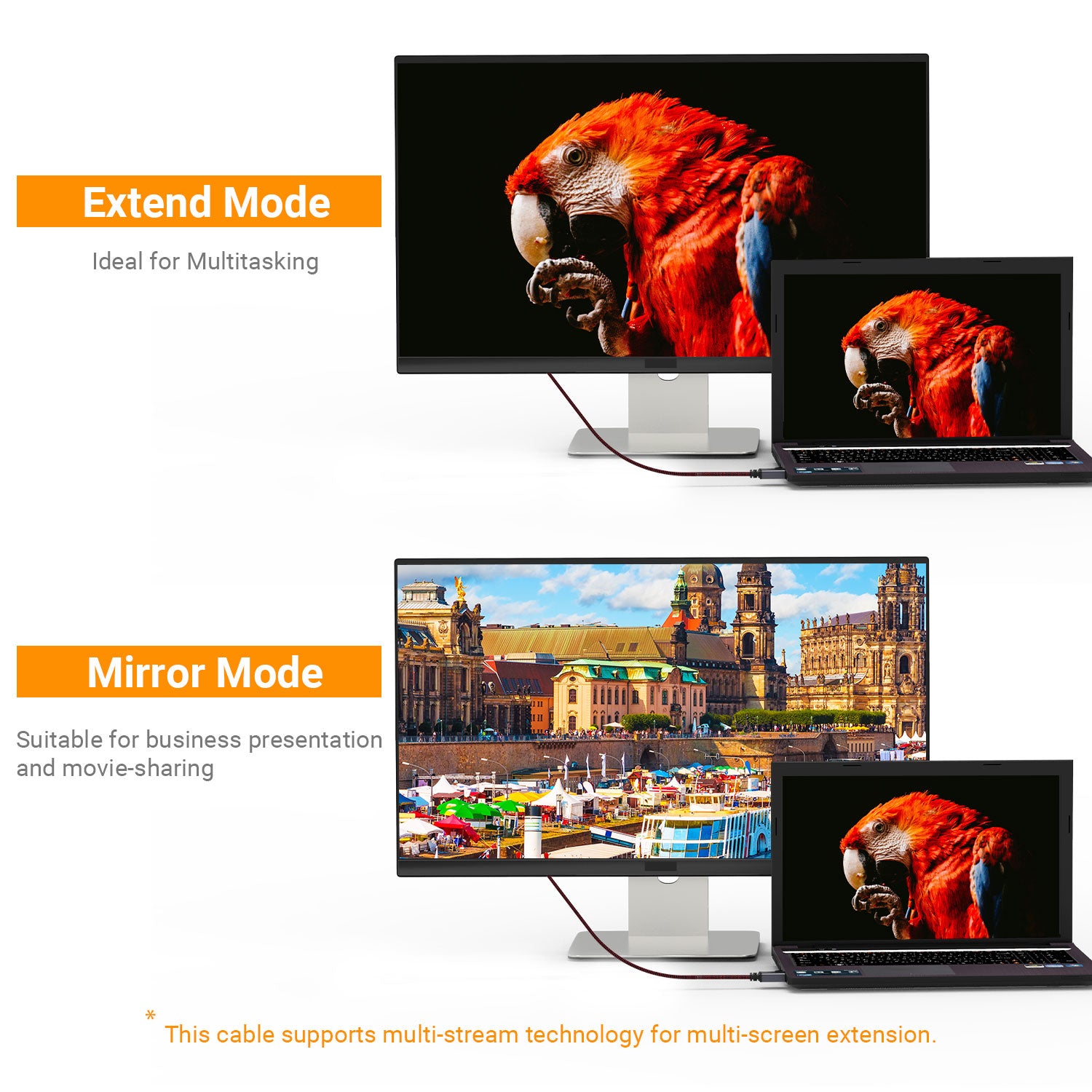 Plug and play for immersive gaming, home theatre experience and enhanced work productivity. It allows to expand multiple high-definition displays from single DisplayPort output without any compromise of refresh rates, color depth and latency.
Wide Compatibility with MST support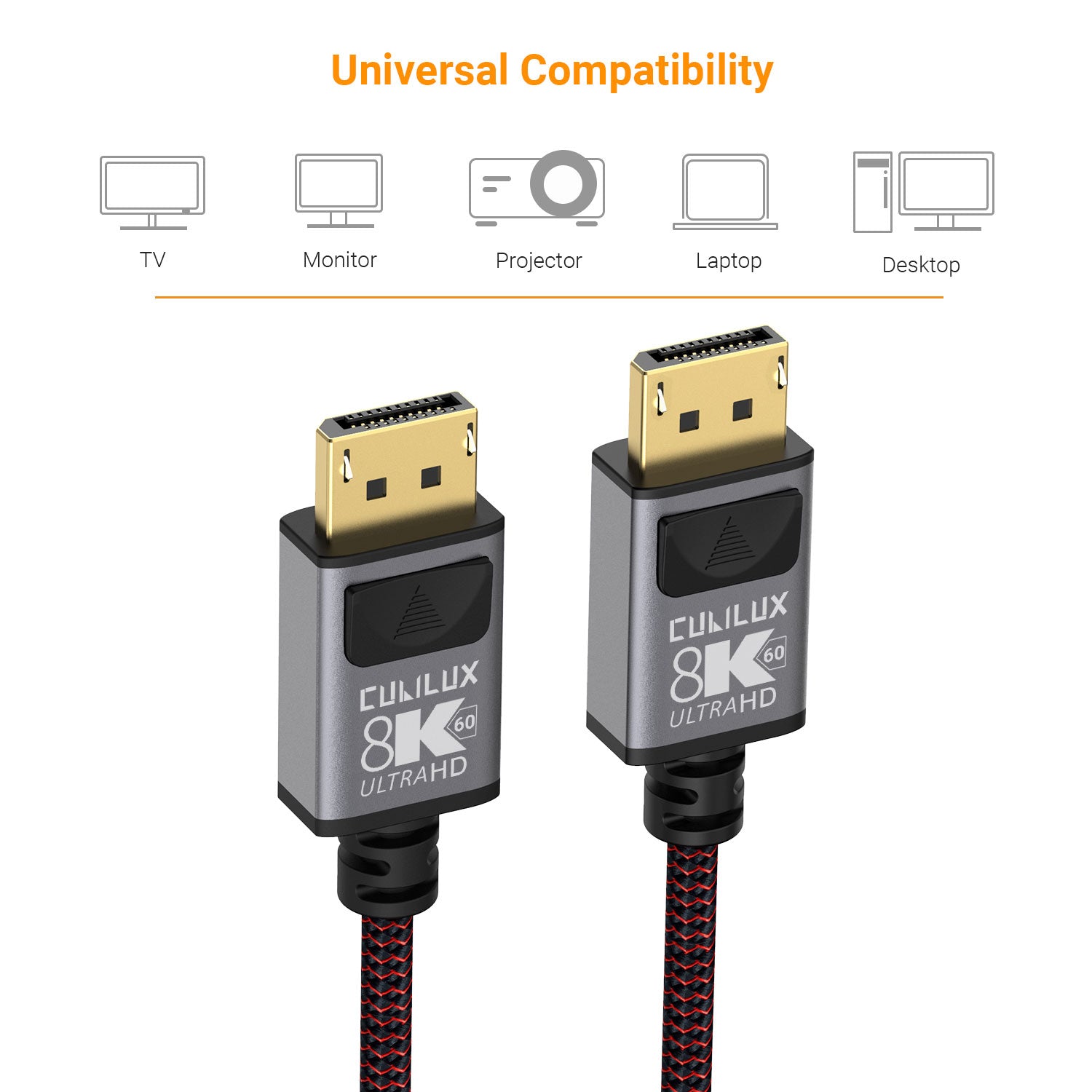 Compatible with graphic cards bearing Nvidia RTX 3090 / 3080 / 3070 / 2080 / 2070 / 2060, GTX 1660 / 1650 / 1060 and AMD Radeon RX 6800 / 5700 / 5600 / 5500 / 590 / 580, etc., and monitors such as Asus, HP, BenQ, ROG, LG, Samsung, Acer Predator, Dell Alienware and MSI. This cable supports multi-stream technology for multi-screen extension
Built for last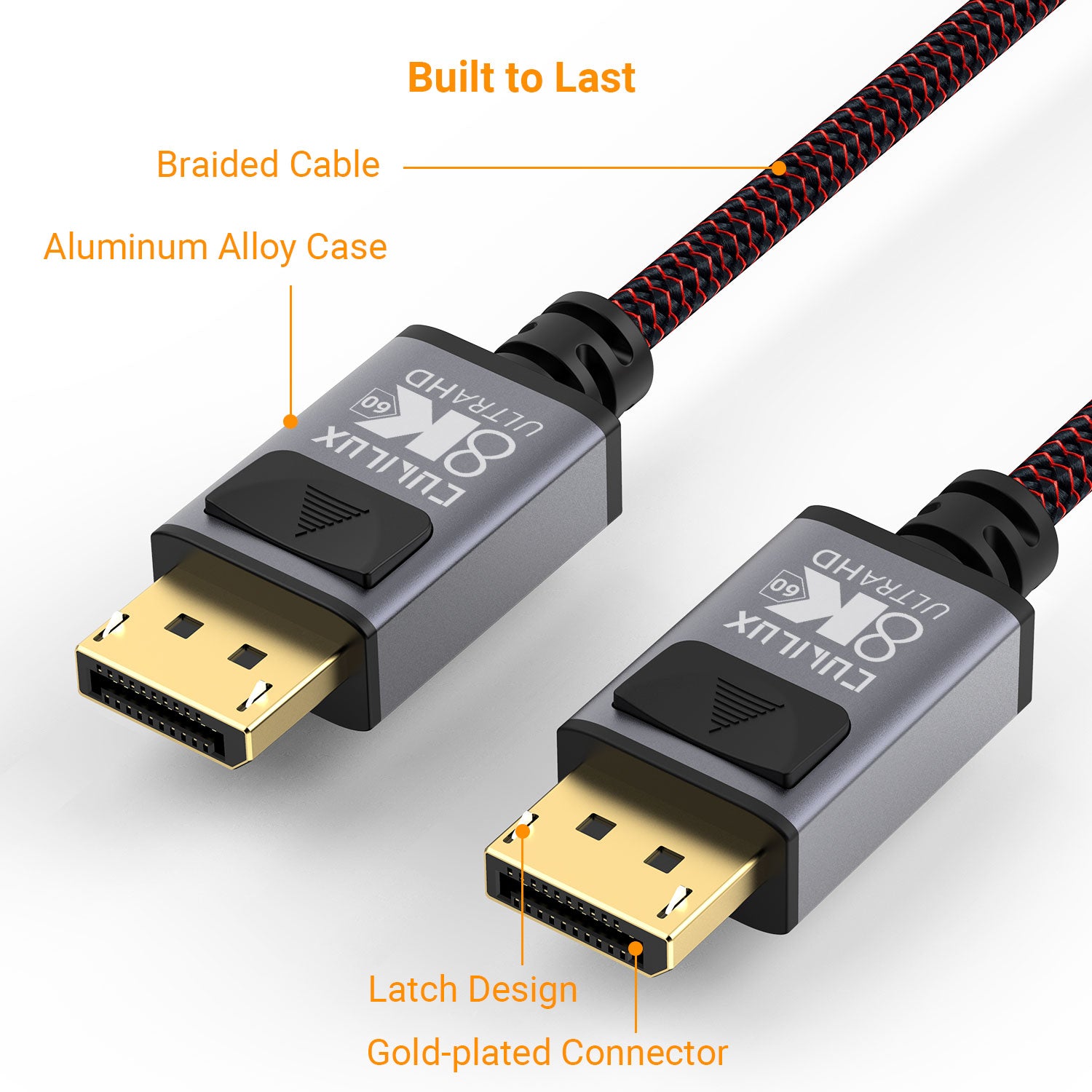 The cable is made with gold-plated connector, Aluminum alloy case and braided foil shielding cable, ensuring steady signal transmission and minimizing external interference. It's provided 18-month warranty with hassle-free refund or a free replacement offered by Cubilux.