---
HIGHLIGHT
   One-handed operation
   360 Degrees Rotation
   Wide Compatibility for Cellphones even with Protective Case On
   Solid Build Quality
   Compatible for horiazontal and vertical air vent
Effortlessly Single-Handed Operation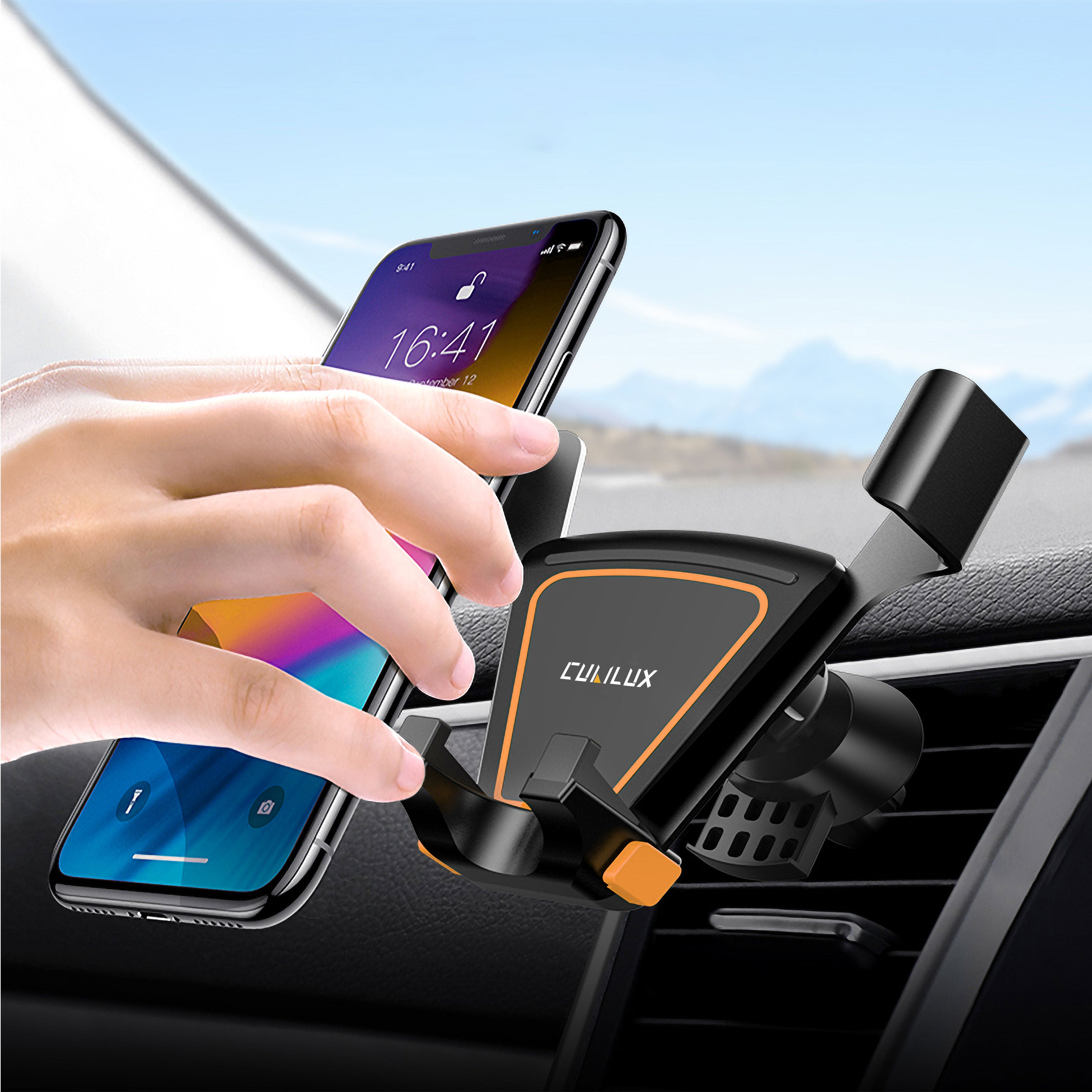 With the unique design of Cubilux Phone Holder, you can easily lock your device by squeezing the arms of the holder and release your phone with a press of the amber buttons.
For Horizontal & Vertical Air Vent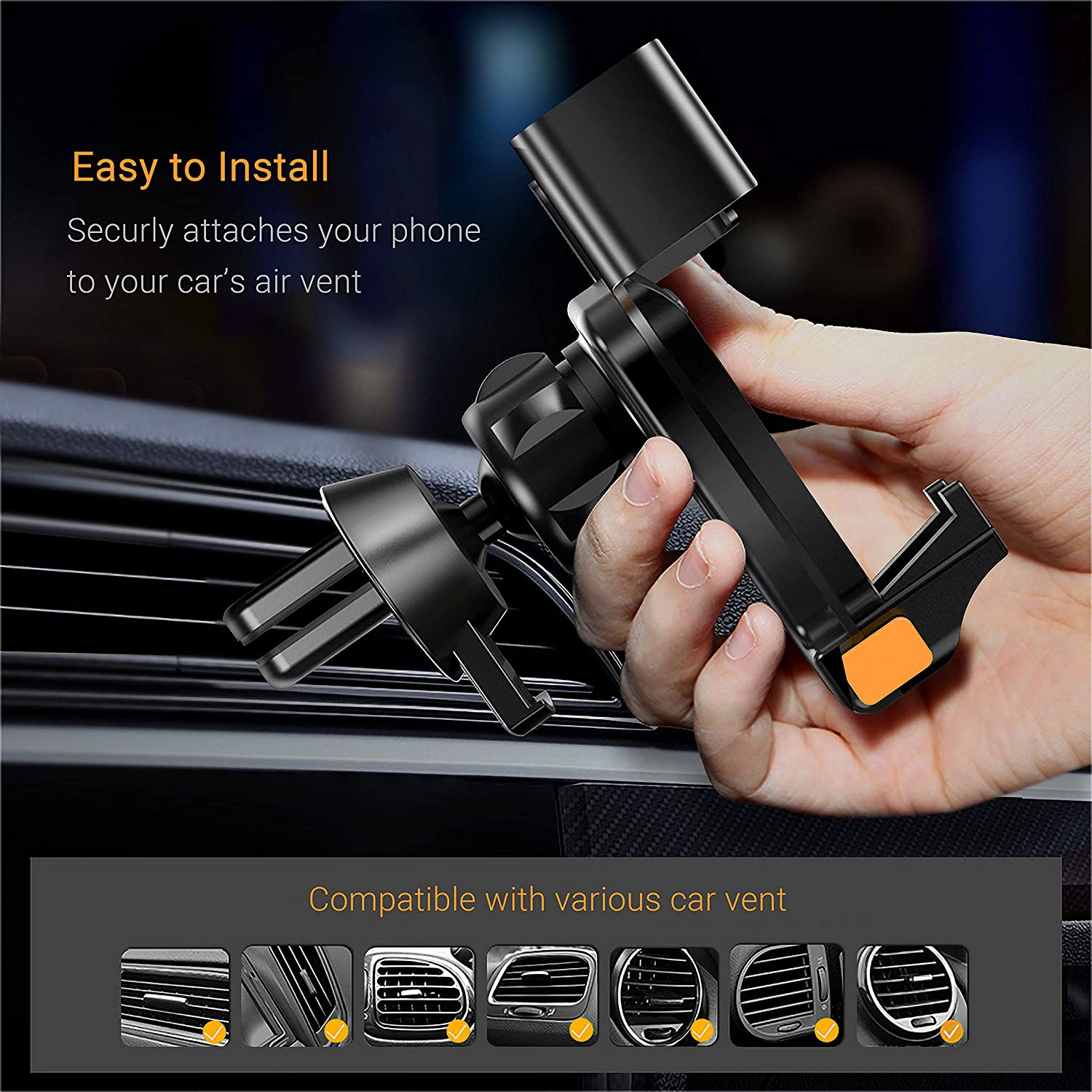 Fits most standard air vents with horizontal or vertical vent blades. Please note that the Phone Holder might not suitable for round shape air vent.
Freely Adjustable Viewing Angel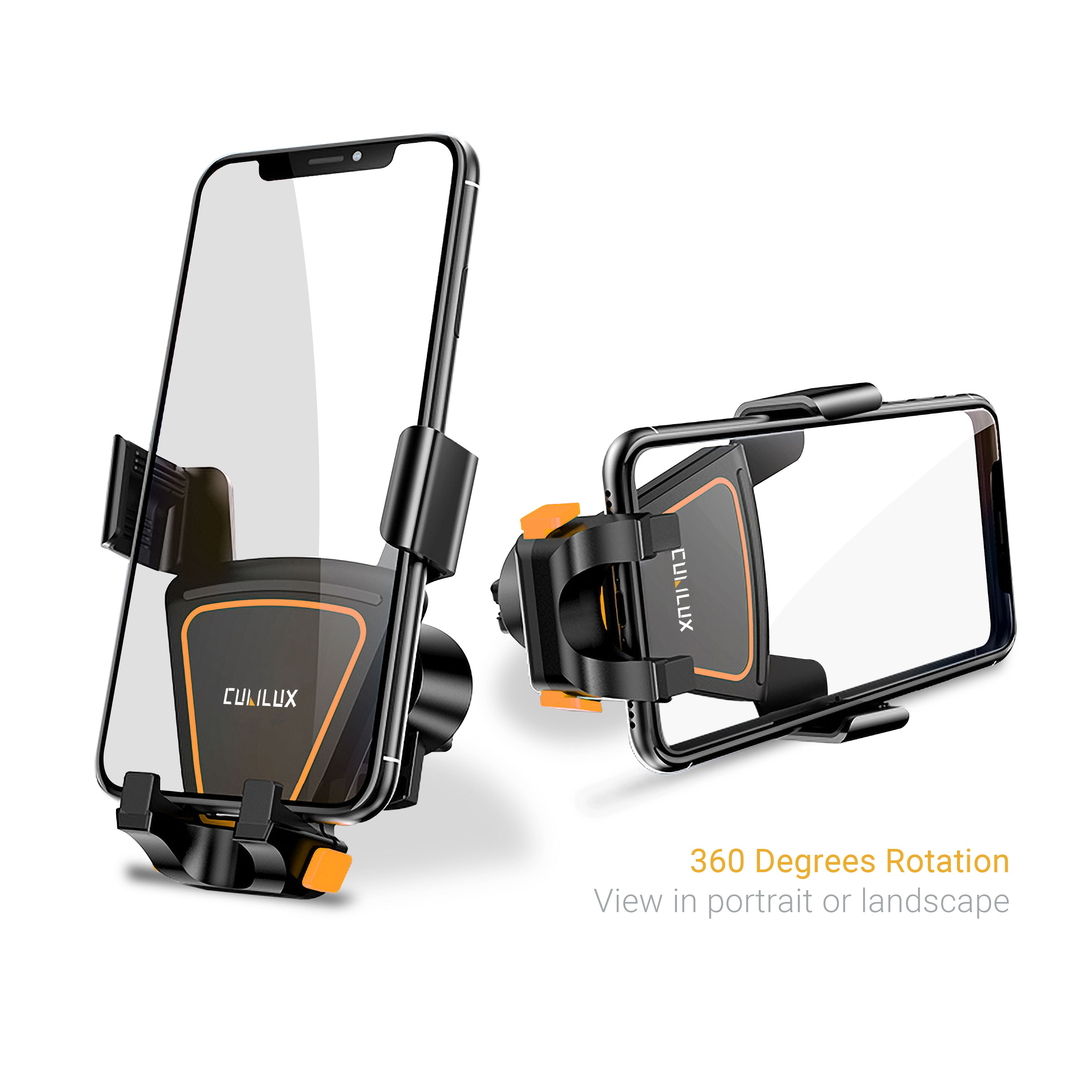 With the ability to rotate 360 degrees, you'll be able to position your smartphone in either portrait or landscape mode for your convenience to charge, listen to music, make phone calls or use navigation APP.
Universal Compatibility & Case Friendly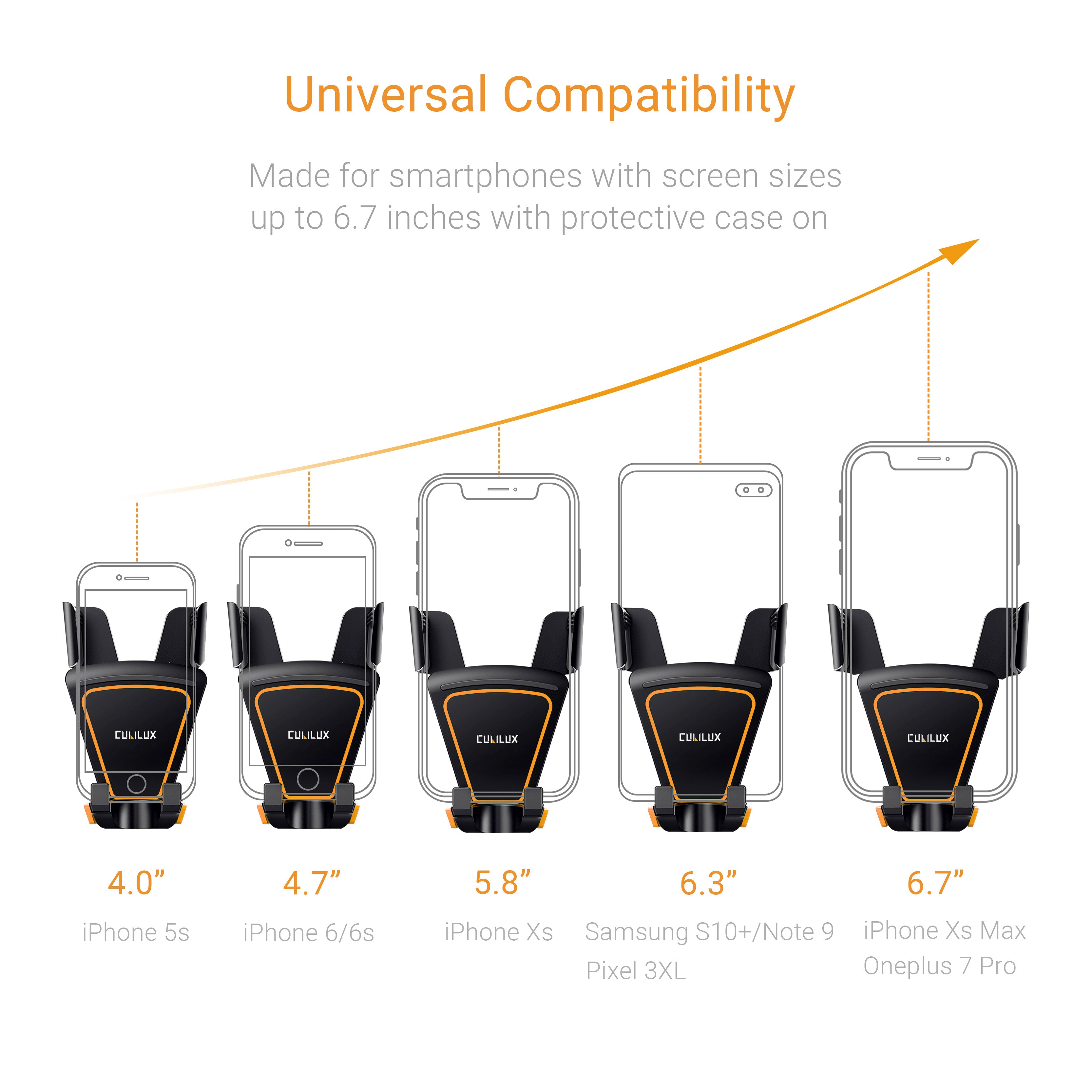 The Cubilux Car Vent Mount is designed to fit most smartphones with larger screen and will also accommodate most cases.
Best Quality For The Price

The Cubilux Car Phone Mount is made with aluminum alloy and solid ABS for durability. The Mount and the vent clip are covered with silicone to prevent scratches on your phone and car vent.